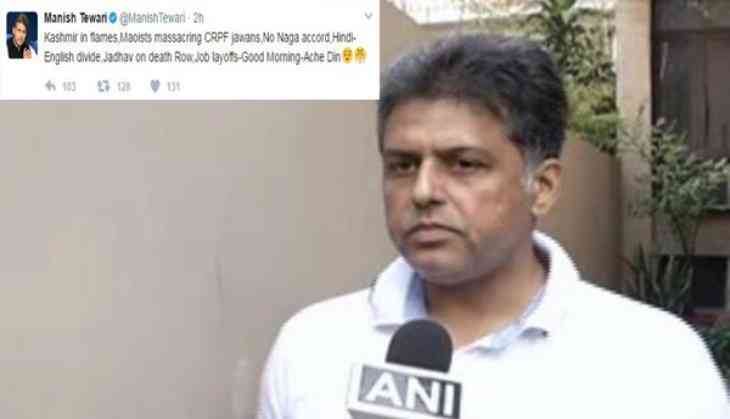 Congress corners Centre over CRPF jawans killing, Kashmir unrest (ANI)
Taking a dig at the Centre's claim of bringing 'Achhe Din', Congress leader Manish Tewari on Tuesday highlighted some of the burning issues that have created an atmosphere of turmoil in the nation during last few months.
Taking to Twitter, Tewari questioned Centre's promise of 'Achhe Din' and recounted some serious issues including Kashmir unrest, Kulbhushan Jadhav death penalty row and CRPF jawans killing in the Maoist attack in Chhattisgarh's Sukma.
'Kashmir in flames, Maoists massacring CRPF jawans, No Naga accord, Hindi-English divide, Jadhav on death Row, Job layoffs-Good Morning-Ache Din,' he tweeted.