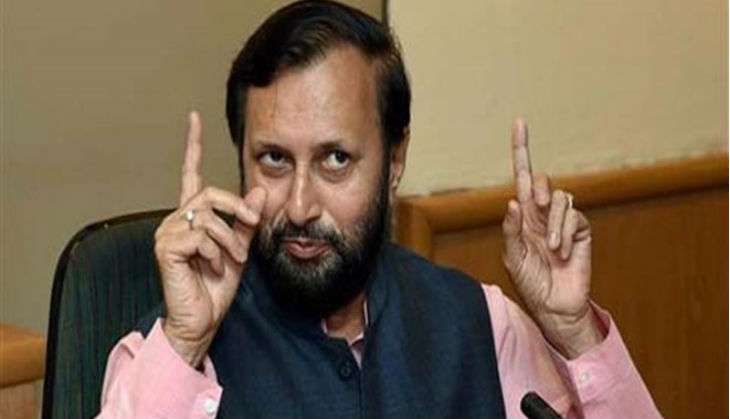 Following Prime Minister Narendra Modi's revolutionary move to discontinue 500, 1000 Rupee notes in his fight against black money, the Centre has assured the common man they have nothing to be worried about, as this development will only make those involved in corruption and black money market sweat.
Speaking to ANI here, Union Human Resource Development Minister Prakash Javadekar said that the Prime Minister's move is an effective attack against corruption and black money, adding that this step will revive the economy in a better way and will act swiftly against the cancer of corruption.
Also Read:Indian markets likely to be hit by Modi's black money clampdown & Trump's US poll result
"That cancer is being removed now from the economy and all money will be accounted and taxed for, and therefore this is a revolutionary step that Modi ji has taken. The common man, who only has white money, but has 500 and 1000 notes, need not be afraid. He can deposit it in his bank account and he will get it back. Only those who are involved in black money market and corruption need to be worried," he said.
However, the Congress hit out at the Centre saying that while they welcomed any move to check black money, this development would hit small traders, small businessmen, and the common man celebrating festivals and weddings.
"Congress has always supported any step against black money, and will continue to do so, and will continue to do so. But while Modi ji withdraws Rs 1000 note on one side, he introduces Rs2000 note on the other side? Does it not defeat his own argument?" said Congress leader Randeep Surjewala.
Also Read:Here's full text of PM Narendra Modi's speech on scrapping Rs500, Rs1,000 notes
In a surprise late-evening televised address to the nation, Prime Minister Modi said the notes in circulation can be exchanged at banks till December 30th, adding that some concessions will be allowed for use of these notes at hospitals and crematoriums, and to buy air, rail and bus tickets till November 11th.
But the short notice sparked concern among people who then formed long queues outside ATMs across India, attempting to withdraw smaller bank notes.
"Banks will be closed tomorrow. It will cause some hardship to you. Let us ignore these hardships. In a country's history there come some moments when every person feels he too should be a part of it," the Prime Minister said.
The move was welcomed by President Pranab Mukherjee, who called upon the nation not to panic as this move will help unearth unaccounted money as well as counterfeit currency.
--ANI