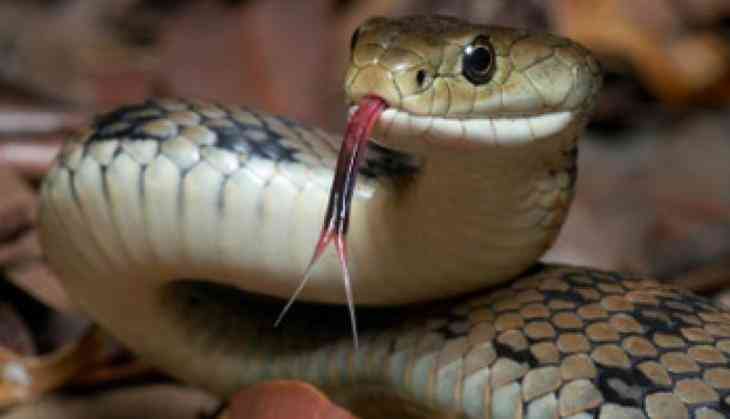 Father do whatever can do for their kids, even this farmer did everything he could do to save his son's life who was bitten by a snake. In a sad incident, a farmer from Surat swam across the Khapri river for 90 minutes to take his son to a hospital and save his life, as he was bitten by a snake. But all his efforted resulted in what he would have never thought.
The incident that had taken place on Monday, when the kid Rohit was asleep at around 1 pm, inside his hut in Surat's old Davdahad village of Ahwa taluka and was bitten by a snake. The villagers called the 108 emergency services and requested them to keep the ambulance across the river at Pimpri village after seeing Mohan getting panicked.
The rains had caused the river to swell due to which he had to swim across the river for 90 minutes that used to be dry and took only 10 minutes to cross on foot. Unfortunately, Mohan had to put his son on an inflated tyre as no boats were available.
"I somehow reached the other bank and tried to wake my son, but he did not respond. I thought he might have lost consciousness. The 108 ambulance immediately drove us to the Ahwa civil hospital, where doctors examined and declared my son dead as it was too late," Mohan told The Indian Express.
The chief medical officer (CMO) of the hospital, Dr Rashmikant Kokni, said that the boy reached the hospital at 2.30 am and was not responding. Several medical treatments were provided to him, "but all efforts were in vein." On examining, the venom found in the boy's body was neurotoxic, which the doctor said is usually found in cobras.
"If the anti-venom medicine is administered within 40 minutes, there are higher chances of survival," said the CMO. Since the patient was brought late to the hospital his intra-organ failure had started by then.
Also read: Shocking: Parents allegedly kept their three kids confined in Kerala home, barred from the eduction; rescued