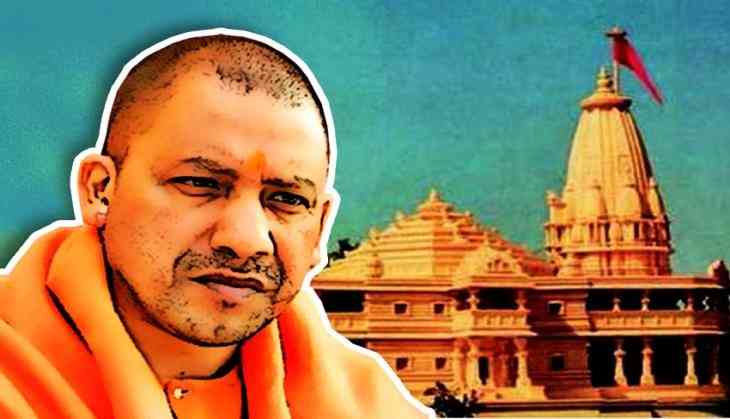 Uttar Pradesh Chief Minister Yogi Adityanath has already renamed Faizabad district and gave the Diwali surprise to everyone by doing that. Now, he said that there is already a Ram Temple in Ayodhya. He added that the government is trying to build the temple in a grand way.
'"I come to offer prayers. Mandir tha, hai aur rahega (the temple was there, is there and will continue to be there)," said UP CM.
He clearly stated that 'there is already a temple in Ayodhya, the government is trying to make it a grand one.'
After renaming the district Faizabad to Ayodhya, Yogi Adityanath has offered the prayers in Ayodhya. He has also confirmed his plans to construct the statue of Lord Ram in Ayodhya.
Also read: Ayodhya Diwali: After Mughalsarai and Allahabad, now Faizabad district to be known as Ayodhya says, CM Yogi Adityanath
The Faizabad district is located on the banks of river Saryu, which comprises the twin town of Faizabad and Ayodhya. However, after the announcement of UP CM Yogi Adityanath, the district will be known as Ayodhya.
Adityanath also said that Ram Temple will definitely be built but it will be constructed as per the norms of law and the Constitution, for which they are waiting.
After offering the prayers at Hanuman Garhi temple, Adityanath said to reporters that he had visited two spots where to build the Ram statue.
He had also announced that there will also be a new airport which is named after Lord Ram, and also a new medical college will also be constructed, named after Raja Dashrath (Lord Ram's father) in Ayodhya.