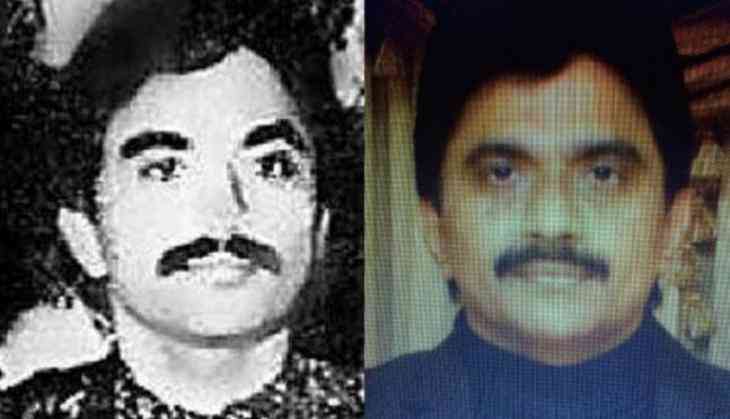 Fugitive underworld gangster Dawood Ibrahim's gang member Salim Qureshi's family entered Pakistan illegally three times since 2013 via United Arab Emirates to attend Chhota Shakeel's functions, a National Investigation Agency chargesheet has revealed.
In the chargesheet filed in a Mumbai Court, the NIA recorded the statement of Qureshi's wife Sazia Mohammad Salim Qureshi who lives in the city, in a terror funding case.
Making a sensational claim, Sazia Qureshi said that they were allowed entry and exit to and from Pakistan's Karachi Airport without the stamp of their arrival or departure on their passports.
The NIA, which is probing D-company's syndicate and terror funding, has come to know during interrogation that Karachi airport is under the control of D-company.
Stamps are not put on the passports of those who come to the Karachi Airport for striking business deals with Dawood Ibrahim and Chhota Shakeel and his family members or D-Company, the NIA probe revealed.
They are received from the VIP lounge inside Karachi airport and directly taken to Dawood Ibrahim or Chhota Shakeel's house. The dominance of D-company at Karachi airport can be gauged from the fact that when the people who came to meet return, they are sent directly to Dubai or Gulf countries without immigration clearance. In this way, there is no inkling of anyone meeting Dawood Ibrahim or Chhota Shakeel or reaching Pakistan at the international level, the probe revealed.
The NIA, engaged in the investigation of terror funding, got information about this route during the interrogation of the brother-in-law of Chhota Shakeel and the wife of the arrested accused Salim Qureshi alias Salim Fruit.
In her statement, Sazia said that she along with her two sons Zaid (22), Salik (13) and daughter Farza (19), travelled illegally to Pakistan thrice (once in 2013, and twice in 2014) to attend engagement and marriage ceremonies of fugitive gangster Chhota Shakeel's daughters.
She said that Salim attended only one out of the three functions and Shakeel was present in all of them.
Sazia had travelled to Karachi in 2013 along with her children to attend Shakeel's daughter Zoya's engagement. Salim did not attend this function. Shakeel was also present during the event, the NIA said.
She went to Pakistan again on March 24, 2014, with her children illegally to attend Shakeel's younger daughter Anam's engagement in Karachi.
"We were taken out of Karachi Airport without stamp by some person who was sent from Chhota Shakeel and went to Shakeel's house to attend the engagement ceremony. We stayed at Shakeel's house in Karachi for 5-6 days. Then some person sent from Chhota Shakeel, arranged a ticket for UAE, we entered Karachi Airport without a stamp. I along with my children went to UAE. After that we came to India," she said in her statement to the NIA.
Sazia further said that she returned to Pakistan again on September 18, 2014. Salim accompanied her besides the children during this visit. They had visited to attend Chhota Shakeel's elder daughter Zoya's marriage in Karachi. They stayed at Shakeel's house in Karachi after which they returned to India via UAE.
The NIA chargesheet revealed that Sazia had got married in 1999 to Salim who was a friend of her brother Shahid.
"I did love marriage with him with the consent of our family. At that time Salim was aware that my sister Nazma Shakil Sheikh is the wife of Chhota Shakeel," she told NIA.
She shifted to Dubai with Salim and Zaid in 2000 and stayed at Dehra. In 2006, Salim was deported to India.
"After reaching India Salim was arrested by Mumbai Police Crime Branch. Hence, I along with my children returned to India. Salim was in Arthur Road Jail till 2010. During Salim's jail custody, I was in India only. When Salim was released from Jail, we went for Umrah (Saudi Arabia) along with family," she said.
Sazia's sister Nasra stays in Uttar Pradesh and Asif Qureshi is her husband. They both attended Shakeel's younger daughter Anam's engagement in Karachi.
Sazia had visited Pakistan, Thailand, Malaysia, Mauritius, Turkey, UAE, Saudi Arabia, and Maldives as part of her foreign visits.
(ANI)
Also Read: 'BJP plans attacks on Army during elections,' claims Bihar minister Surendra Prasad