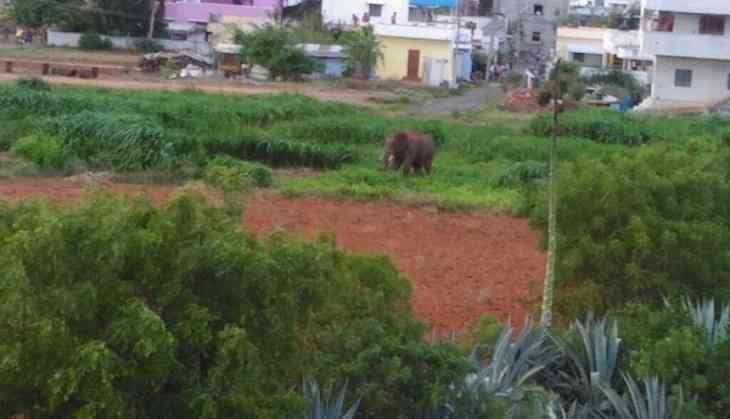 At least 45 villages in Chhattisgarh's Mahasamund district have been living under constant fear of elephant terror for the last four years.
The forest department, which has been putting its best effort to deal with the situation, has already spent around Rs 70-80 lakh in its attempt to tag matriarchs of three elephant herds with radio collars since January this year. They brought five kumki or trained elephants to facilitate tagging matriarchs of elephant herds.

However, the team of experts tasked with tagging matriarchs of three elephant herds could manage with radio collaring of just one so far. The forest department officials are hopeful to radio collar rest matriarchs soon.
Radio collar, with a transmitter, is a device used to monitor movements of animals in their natural habitat.
Besides villagers suffering crop loss, many people have died due to elephants' attack. At least 13 people have lost their lives and 17 people sustained injuries due to tusker terror in the area.
The forest department has so far offered compensation of Rs 52 lakh to the kin of the villagers who lost their lives and take care of medical expenses of those sustained injuries in elephant attack. Crop damages have also been compensated for by the department.
Villages facing elephants' attacks include Banskuda, Lahanger, Parsadish,Gudrudih,Pirda, Malidih, Bir Bira, Chaporadih, Jalki, Khadsa, Mohkam, Pidhi, Kukaradih, Joba,Garhshivi, Bhoring, Achholi, Badgaon, Fusera, Amlor and Raitum.
(ANI)