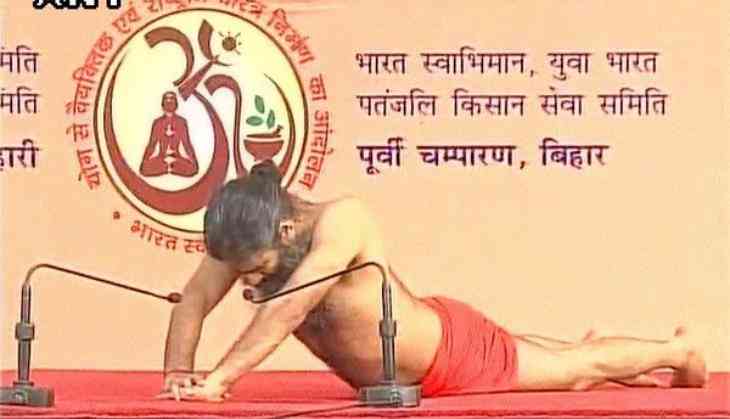 Champaran Satyagraha centenary: Ramdev to preside over yoga camp (ANI)
Baba Ramdev is presiding over a three-day free yoga camp in Bihar's Champaran to commemorate the 100th anniversary of Mahatma Gandhi's Champaran Satyagraha.
During the duration of the camp, free medicines and meditation classes will be on offer between 5 p.m. and 7:30 p.m. The camp began yesterday and will end on Saturday (June 10).
The Champaran Satyagraha was a protest movement initiated by Mahatma Gandhi against India's then British colonial rulers for forcing farmers to cultivate indigo. The movement commenced in the Champaran district of Bihar in 1917.
Keeping the significance of the event in mind, the Government of Bihar and Chief Minister Nitish Kumar have decided to hold year round celebrations.
In April, a special train arrived at the Bapu Dham station in Motihari to re-enact the fight of farmers against forced indigo cultivation under the British rule.
Then, a man dressed as the Father of the Nation alighted from the train and was received by Union Agriculture Minister Radha Mohan Singh and Tara Gandhi, the granddaughter of Mahatma Gandhi.
The children also greeted the passengers with the tricolour and slogans of "Bharat Mata ki Jai" and "Champaran Satyagraha Zindabad" at the station.
-ANI