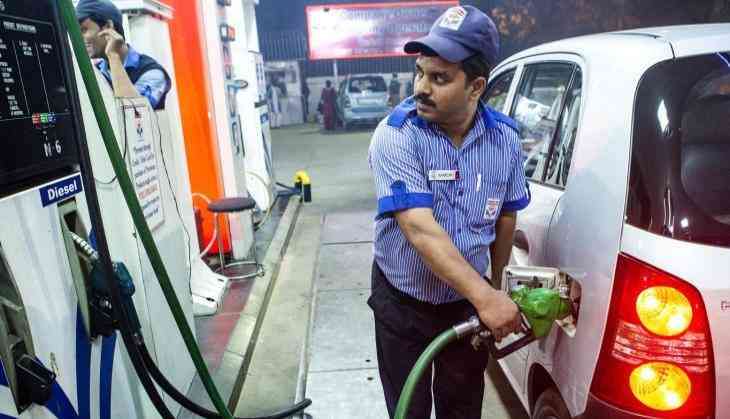 Hindustan Petroleum Corporation Limited (HPCL) Chairman Mukesh K. Surana has said that the Centre is working towards increasing local production of oil and gas with an aim to combat the rising fuel prices.
Reacting on soaring fuel prices in the country, Surana told ANI that the devaluation of the Indian rupee against the US Dollar is responsible for the hike in fuel prices in the country.
"Petrol price has shot up due to dollar-rupee fluctuations and there are some issues related to Iran as well and some with supply-demand. Government is trying to reduce the import by concentrating on alternative fuels. Ethanol can be blend with petrol. Government is trying to increase efficiency in vehicles and machines that use petroleum. Government is working to increase the local production of oil and gas," he said.
Fuel prices vary from state to state because of local taxes, but since past few days, they are touching new heights across the country.
The Union Government has been facing flak over the past few weeks for not turning the rising prices.
The Centre, however, has maintained that external factors, including a rise in international crude oil prices, are influencing domestic fuel prices.
-ANI