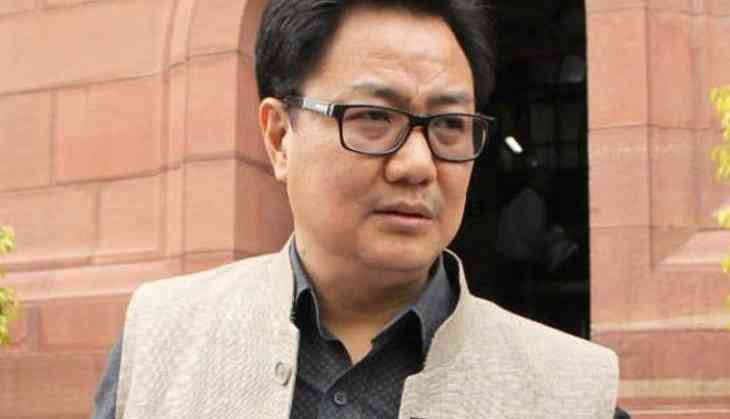 The Central Government will link all police stations across India and further integrate all the data with courts, judiciary officers and enforcement agencies under the Crime and Criminal Tracking Networks and Systems (CCTNS) to combat security breaches that tend to break confidence of industry, trade and commerce, Union Minister, Mr Kiren Rijiju said at an ASSOCHAM event held in New Delhi on 22 August.
"CCTNS has just been launched, it is going to be a path-breaking and revolutionary step. Within India if anybody commits a crime, will not be spared because we have to create a situation in which we are on board on any issue," said Mr Rijiju while inaugurating an ASSOCHAM Manufacturing Summit.
Highlighting that CCTNS has been launched on the lines of GST (Goods and Services Tax) with a view to link entire country under one security umbrella, he said that this network we will secure the nation because anybody who commits some kind of crime then it will be difficult for him to run away.
He also said that till now India had so many gaps in terms of collaboration amid states and centre on security front. "But with the launching of CCTNS, all the states together with all the agencies of the central government including higher-up authorities and judiciary all will be linked."
He also said that it is not only the justice delivery system but the readymade data available in tracking the crimes and criminals will become so easy, that will create a confidence among the people as it will cover everything from the economic crimes to petty crimes.
"This is just a process going on, so more suggestions and experiences are part of the whole process and we will incorporate all the necessary ingredients as the time goes by," said the Minister of State for Home Affairs.
Mr Rijiju said that India is yet to go through an industrial revolution phase which every developed country had passed through.
"We have not really seen that kind of a revolutionary phase in India, we have just progressed step-by-step in an incremental manner, we have to transform, we have to make a huge jump, that means entire industry and government machinery have to come together on board in order to realise this dream," said the Union Minister.
He added that if India cannot propel into a great world-power under Narendra Modi's prime-ministership then it will take may be centuries again.
He also said that manufacturing sector has to be the base of India's economic growth.
"To be practical, the services sector cannot be basis of India's economy, it is a knowledge-based industry but the push has to come from manufacturing, which has to be our base," said Mr Rijiju.
Talking about the role of small and medium enterprises (SMEs) in India's economic development, he urged the private sector to take lead role in order to meet the challenges faced by SMEs thereby working in tandem with state and central governments.
-ANI