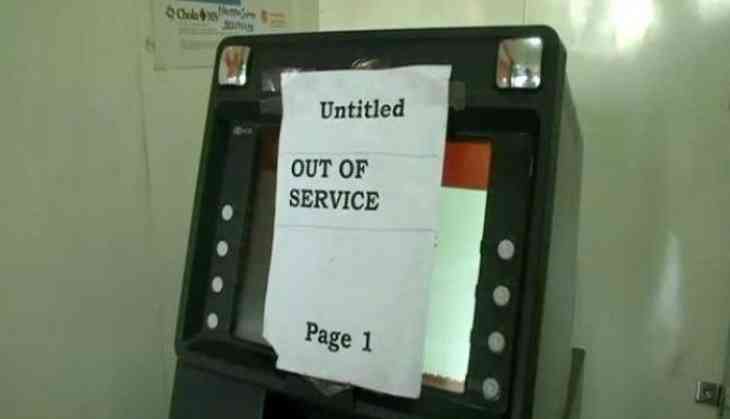 Amid a furore over a reported cash crunch, the Centre on Thursday claimed that around 86 percent ATMs in the country were functional and dispensing cash.
Sources from the Ministry of Finance told ANI that over 90 percent of ATMs are dispensing cash in Punjab, Haryana, Jammu and Kashmir, Maharashtra, North East, Odisha and Tamil Nadu. It also claimed that the government will lend an additional Rs.1000 Crore to Bihar.
Sources further noted that 66 percent ATMs are functional in Bihar, 77 percent in Telangana and 70 percent are dispensing cash in Andhra Pradesh. It also claimed that Rs. 51,000 crore of cash supply was given to Hyderabad, which is the highest among all Reserve Bank of India (RBI) offices from April 2017 to February 2018.
In the last two days, people from various pockets of the country, including Karnataka, Hyderabad, Madhya Pradesh, and Gujarat have expressed their dismay on ATMs running dry in the country.
In this regard, the RBI on Tuesday clarified that all currency chests had sufficient amount of money, thereby dismissing the possibility of a cash crunch.
However, the central bank said printing of notes was being ramped up at its four presses as a precautionary measure.
(ANI)