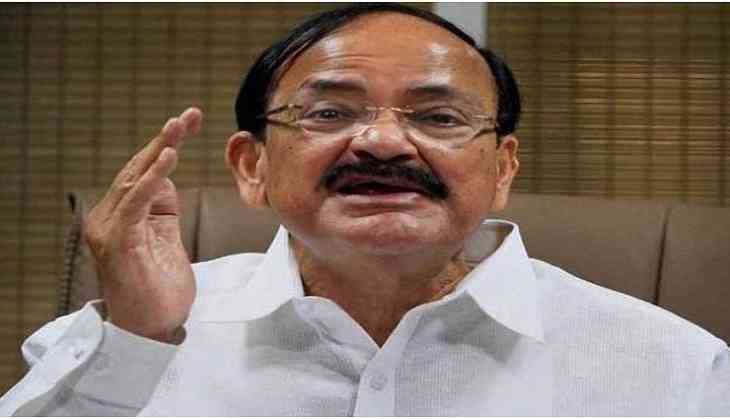 The Centre on Friday questioned the Congress Party and the Trinamool Congress's (TMC) stand on Goods and Service Tax (GST) and asked as to why they were not supporting the government now when they backed the uniform tax regime in the Parliament.
"GST is the most important economic change after India's Independence. It is a historic day and after the rolling out of GST it will be easy to do business. Through this people will gain from the indirect benefits. In Lok Sabha and Rajya Sabha Congress and TMC supported this. They should support in even now," Minister of State for Finance and Corporate Affairs Arjun Ram Meghwal told ANI.
He further said the GST has been formed with the consensus of the states and consideration of their suggestions.
Meanwhile, Minister of State Jitendra Singh said the GST is going to be a new dawn at midnight.
"It is not a mere economic reform, but it is a game changer in India's economic road map for the future. But at the same time it is also going to be a new values addition to the character of India Republic. It is an occasion of celebration and rededicating ourselves to the service of nation by each and every citizen of India," he said.
Bihar Chief Minister Nitish Kumar will not attend the event, however, state minister Vijendra Yadav will represent the Janata Dal (United) on his behalf.
Ahead of the historic rollout of the GST that is scheduled to take effect from midnight, Union Information and Broadcasting Minister M. Venkaiah Naidu earlier in the day urged the Congress Party to 'realise and rethink' their stand and join the government for the midnight Parliament session.
"It's really unfortunate because they are distancing themselves from the process of reformation in the country. I hope they (Congress) realise by evening and re-think and join us in the Central Hall," Naidu said.
"I still appeal to the Congress and other parties boycotting GST event to reconsider. It's not a party function," he added.
The Congress Party yesterday said that it would boycott the midnight meeting, convened by the government, on the implementation of the GST.
"We are boycotting this midnight celebration. In UPA government; Right to Information (RTI) Act, Food Security Act, MNREGA, Right to Education laws were passed which were beneficial for people. But, we never made celebration for such things in central hall. The BJP is doing publicity only in which they are master," Congress leader Mallikarjun Kharge said.
Besides Congress, the Trinamool Congress (TMC) and the Rashtriya Janata Dal (RJD) have also decided to boycott the event.
The GST, which is slated to roll out today midnight, will bring the Indian economy under a single tax bracket.
-ANI