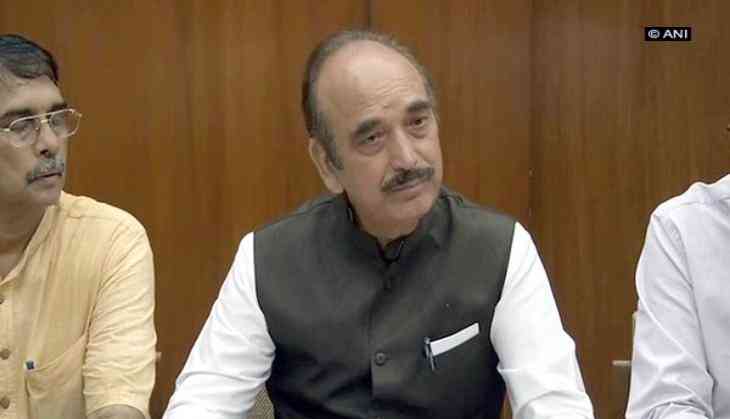 The Congress Party on Monday accused the Central Government for not providing adequate funds to tackle floods in Assam.
The Congress said, the Comptroller and auditor general of India (CAG) has mentioned in its report that there is a 60 percent shortfall in funds provided by the Central Government to tackle the floods.
"The CAG has mentioned in its report of 60 percent shortfall in funds provide by the central government in a situation of natural calamity," senior Congress leader Ghulam Nabi Azad said here.
"In 29 districts of Assam, around 82 people have lost their lives, 26000 houses are destroyed and 2.9 lakh hectare of land is lost because of erosion." he added.
He also accused the Central Government of neglecting the tragedy of flood-hit people of Assam.
Azad alleged that not a single Union Cabinet Minister has visited the flood-hit areas of Assam and North-East.
Meanwhile, the Prime Minister Narendra Modi has announced a compensation of Rs. Two lakh for the next of kin of those who have lost their lives and Rs. 50,000 for those seriously injured in the floods in Assam and Rajasthan.
PM Modi is expected to visit Assam on August 1 to review the flood situation in the state.
-ANI