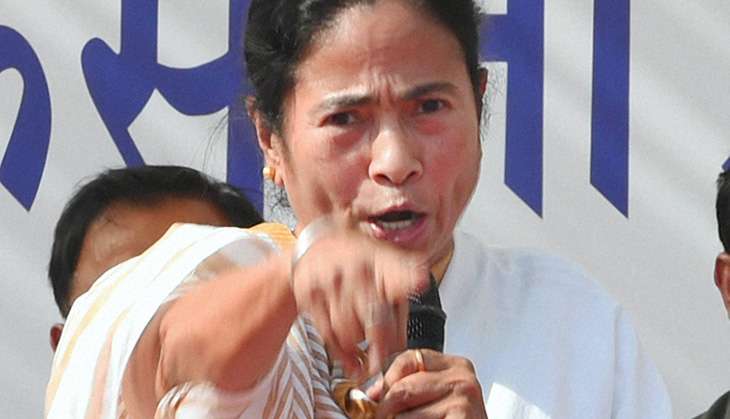 Bengal Chief Minister Mamata Banerjee today alleged that the Centre deployed army personnel at two toll plazas, Palsit and Dankuni, on NH 2 without informing the state government.
Describing the act as a "black day", Mamata said this move clearly violates the nation's federal structure.
"Army has been deployed at two toll plazas without informing the state. They are normally deployed during disasters. This is clearly a black day," she said.
"The state was not informed about this development. In a federal structure, the functions of Centre and state are clearly divided. But this act clearly violates our jurisdiction," she added.
According to reports, at least six vehicles of military police were spotted at the toll plaza Vidyasagar Setu, a bridge that connects Kolkata to Howrah.
However, it was later reported to be a mere routine exercise.
Reacting to this, the Chief Minister stated that the permission of the government is needed even if the army was to conduct a mock trial in the state.
"Even if the army conducted mock trial, the permission of the state should have been sought," she said.
Mamata said that she would not take this incident lightly as she would approach President Pranab Mukherjee and apprise him of the matter.
"The Chief Secretary is writing to the Centre. I will approach the President regarding deployment of army without our knowledge," she said.
--ANI