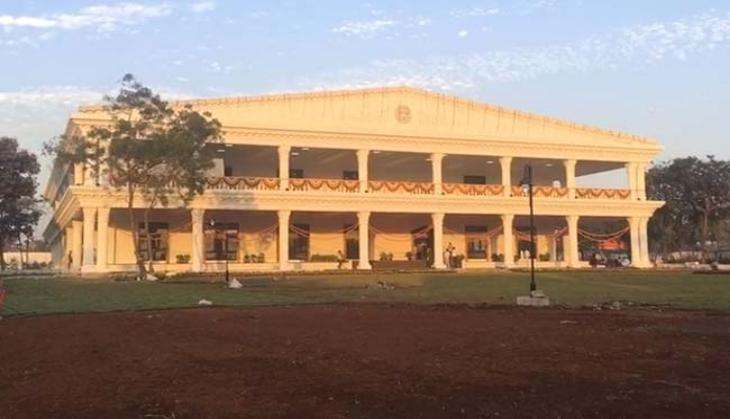 Telangana Chief Minister K Chandrasekhara Rao raised eyebrows on 24 November, when he moved into his sprawling new official bungalow in Begumpet.
Rao has been criticised for splurging on his residential complex, named Pragati Bhavan. Opposition leaders have slammed him for misusing taxpayers' money to build a lavish home while people are suffering from cash crunch.
The complex includes five buildings - including his office, his residence, a conference hall as well as two existing buildings that have been converted into a guesthouse and official quarters.
Here are the features of the new complex:
The complex sprawls over one lakh square feet.
The windows in the complex has been fitted with bullet-proof glass. The security glass has also been fitted in the bathrooms.
50 security personnel have been assigned to monitor the premises.
The theatre, which doubles up as an auditorium, can accommodate 250 people.
The complex was built by Shapoorji Pallonji.
The house has been built at a cost of Rs 50 crores, NDTV reported.
The CM's office has been named Pragati Bhavan while the conference hall has been named Janahita.
The complex has 300 parking spots.
The house has been determined by experts in Vaastu or feng shui. The 62-year-old CM decided to build this new structure because his existing bungalow had poor vaastu ratings, a leading daily reported.
KCR's family also own another house in the city, one in their hometown as well as a farmhouse nearly 60 km from Hyderabad, NDTV reported.