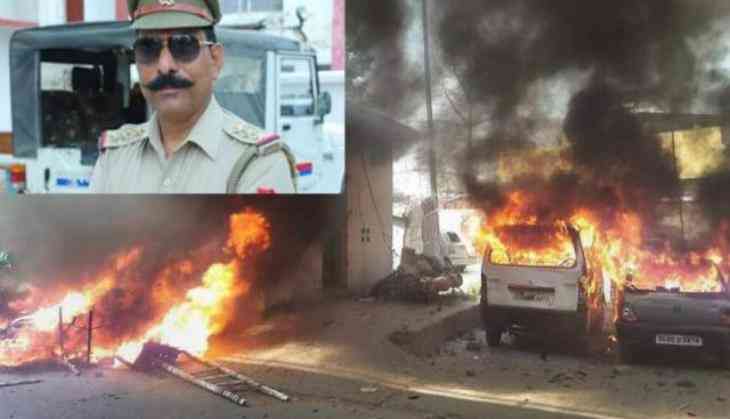 In yet another major development in Bulandshahr violence case, police have taken the two people in their custody.
Also, police have identified 27 people names out of the 87 people against whom FIR has been filed, reports said.
Meanwhile, SIT has been formed to investigate the matter, Prashant Kumar, ADG of Meerut Zone told to news agency ANI.
On Tuesday, police have lodged two FIRs in the Bulandshahr case where a police officer killed in the protest over the alleged cow slaughter.
An FIR has been registered against the alleged cattle slaughterhouse and also the other people involved in the violence on Monday, news agency ANI report said.
Meanwhile, the situation in the regions still remains tense and the security has been beefed up with the large police personnel in Bulandshahr.
Over 1,000 personnel of anti-riots forces, and also ordered multiple probes given by the SIT ADG-Intelligence- and a magisterial inquiry.
To investigate the matter, SIT has been formed that how and why the violence turned out and why the Police personnel left inspector Subodh Kumar alone, Prashant Kumar, ADG Meerut Zone said.
On Monday, Police was informed about the alleged illegal cow slaughter in the area at around 11:00 am, following which they rushed to the spot.
Watch Video:
Also read: Bulandshahr: 1 cop killed, 2 injured in a violent clash that broke between police, protesters over illegal slaughterhouses