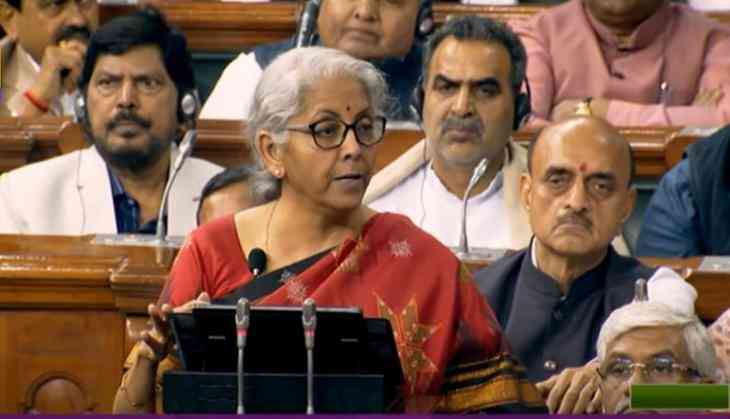 Union Finance Minister Nirmala Sitharaman presented the final full-fledged budget of the second term of the Prime Minister Narendra Modi-led government. In the sixth priority section, dedicated to 'Youth Empowerment,' FM Sitharaman announced that the government will launch the 'Pradhan Mantri Kaushal Vikas Scheme 4.0' within the next three years to skill the country's youth. The primary focus of the scheme will be to provide the youth with international skills and employment opportunities.
"On job training, industry partnership, and alignment of courses with need of industry will be emphasized," she said.
The scheme will also cover new-age courses for industry 4.0 such as coding, AI, robotics, mechatronics, IOT, CD printing, drone and other soft skills.
The Finance Minister further stated that the 30 Skill India International centres will be set up across the country in order to skill youths of international opportunities.
"To skill youths of international opportunities 30 skill india international centres will be set up across `different states. The digital ecosystem for skilling will be further expanded with the launch of the unified skill india digital platform for enabling demand based formal skilling, linking with employers including MSMEs and facilitating access to entrepreneurship schemes," she said.
DBT Scheme For Youths
To provide support to 47 lakh youths in the next 3 years, the government will rolled out a Direct Benefit Transfer under a pan India national apprenticeship scheme.
Budget 2023 News: Budget 2023: Income Tax rebate limit raised; check new tax regime here
Yesterday, after the President Draupadi Murmu's address to the joint-sitting of the Parliament, the Union Finance Minister had tabled the Economic Survey for the Financial Year 2022-23.
According to the survey, India's economic recovery from the pandemic is complete and the economy is expected to grow in the range of 6% to 6.8% in the coming financial year 2023-24.