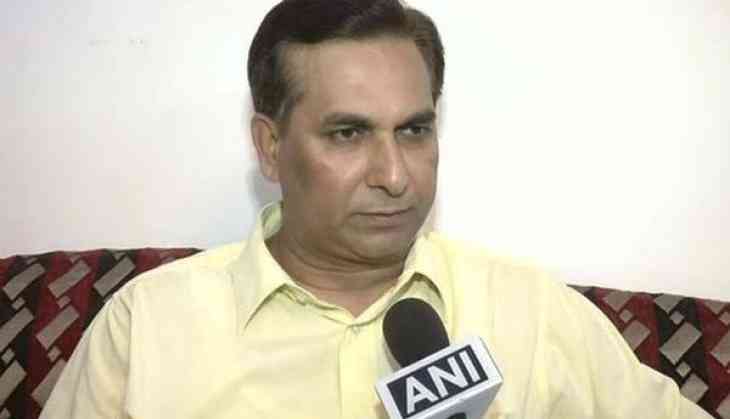 An Indian family has alleged a British Airways flight of deplaning them because their three-year-old child was crying onboard while they were travelling from London to Berlin.
The incident took place on July 23 in the British Airways London-Berlin flight (BA 8495).
Speaking to ANI on Thursday, father of the child A.P Pathak, a Joint Secretary level officer in the Government of India (Ministry of Road, Transport and Highways), narrated the whole ordeal. He said, "We were travelling to Berlin from London in the British Airways. Our son started crying and a flight attendant came and threatened to offload us if our child didn't keep quiet and after a while, he called security and we were offloaded."
The father of the child has written a letter to Union Minister of Civil Aviation Suresh Prabhu alleging "humiliation and racial behaviour" by the airline. The family has also requested External Affairs Minister Sushma Swaraj to get the matter investigated, and take stringent action against the offending officials of the British Airways.
"I have written a letter to Aviation Minister Suresh Prabhu and External Affairs Minister Sushma Swaraj and complained to British Airways but they have not replied yet, it was an act of racial discrimination, I request an apology and compensation for harassment of an Indian," said Pathak.
The family alleged that one of the cabin crew members scolded the three-year-old child and used racial remarks for Indians.
"I request to have the matter investigated thoroughly and to take strictest possible action against the offending officials of the staff as you would appreciate that the conduct of all such officials was of such a serious nature that it cannot be allowed to go unpunished," Pathak said in the letter to Prabhu.
"I would like to reiterate and emphasise that the said crew member made racist remarks and used hatred words like "bloody" about the Indians which is highly undesirable and contumacious to the respect of myself and my nation," he added.
The father also alleged that after the whole argument onboard the security was called in and their boarding passes were taken away and were asked to deplane.
Reacting to the allegation, the British Airways spokesperson assured that a full investigation has been initiated, and the Airways is in direct contact with the customer.
"We take such claims like this extremely seriously and do not tolerate discrimination of any kind. We have started a full investigation and are in direct contact with the customer," the British Airways said in its statement.
--ANI