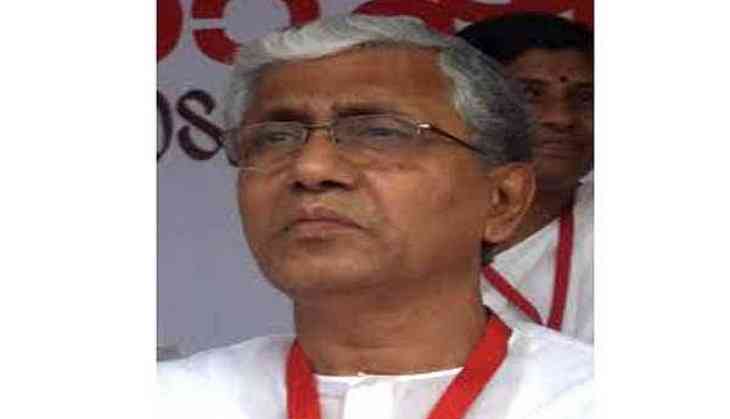 At the end of the 48 hour ultimatum given by people in Tripura, some BJP workers staged a peaceful protest outside the house of Chief Minister Manik Sarkar for failing to end the ongoing indefinite blockade of the national highway and railways in the state that had started nine days back.
Sunil Deodhar, a BJP observer in Tripura, said, "The most corrupt politician has been put under house arrest by workers of BJP so that he can understand what the people of Tripura are going through. Hence, I request all of you to sit here peacefully."
Huge contingents of security forces have been deployed and the house has been barricaded to prevent the protesters from entering the CM's residence.
He added, "We just want him to understand the difficulties of a blockade. All his work is being done in his house but the 38.5 lakh ppl in Tripura are suffering."
Deodhar reiterated that since the Chief Minister had failed to clear the agitation, hence the BJP had to stop all his movement.
Asserting that the BJP will never support the demand for Twipra Land, the party's state observer assured that no discussion shall take place between the IPFT leader and the MHA until they withdraw their agitation which is creating inconvenience to lakhs of people in the state.
-ANI