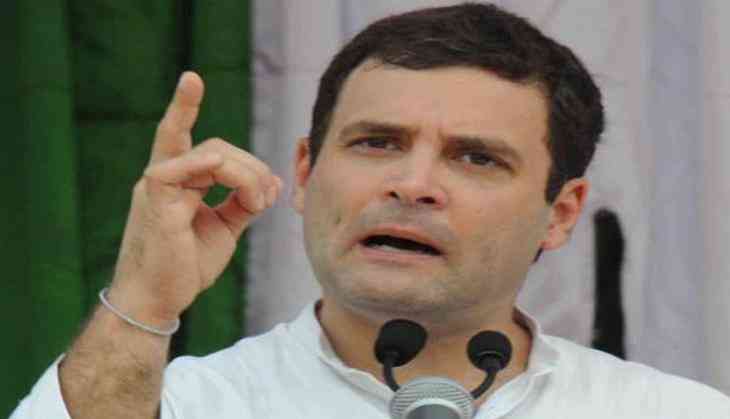 Bharatiya Janata Party (BJP) worker Jayesh Darji was on Saturday detained by police in Dhanera for attacking Congress vice president Rahul Gandhi's convoy on Friday.
Rahul's car was attacked on Friday when he was on his way to the helipad after visiting the flood-hit areas in Gujarat's Dhanera.
Earlier in the day, the Congress workers staged protests across the nation against the attack.
Rahul, however, urged party workers to call off their protests and divert their energies in helping the flood affected people in Gujarat.
"Respect the sentiments of Congress workers in #Gujarat protesting against admin not filing an FIR against the stone pelting. But I urge them to divert their energy in helping the people affected by floods in the state (sic)," he said in a tweet.
Rahul blamed the BJP for the attack and said, "In yesterday's incident, BJP workers threw a stone at me which hit my personal security officer (PSO). This is Prime Minister Modi and BJP-RSS's way of politics. What can I say?" Rahul told media.
Earlier on Friday, Rahul took to Twitter and wrote, "Narendra Modi ji's slogans, black flags and stones will not stop us.... We will put in all our might into the service of people."
Condemning the incident, Gujarat Chief Minister Vijay Rupani said that a senior officer were appointed to investigate into the incident and assured that strict action will be taken against the guilty.
-ANI