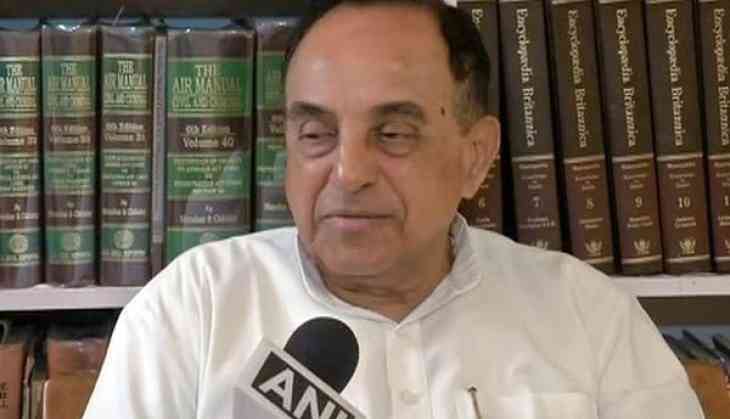 Taking a jibe at the Congress party, Bharatiya Janata Party (BJP) leader Subramanian Swamy on Wednesday said that once Ram Temple is built and "bail gadi" goes to Tihar, his party would secure 350 seats in the upcoming Lok Sabha elections.
Swamy took to his Twitter handle and said that the rising nationalist and Hindutva fervour among the youth will help BJP sweep general elections.
"It now seems that 2019 will be an easy majority win for the BJP because of our youth voters' rising nationalist and Hindutva fervour placing that sentiment above the poor economic record so far. Once Ram Temple construction and Bail Gaadi go to Tihar Vihar, BJP will net 350 Lok Sabha MPs," he wrote.
In July, Prime Minister Narendra Modi, while targeting the Opposition party during a rally in Rajasthan's Jaipur, said that people have started calling the Congress 'bail-gadi'.
"Several leaders and former ministers of the Congress party are out on bail these days. Some people have even started calling the party as bail-gadi," he had said.
The Lok Sabha elections are scheduled for next year.
-ANI