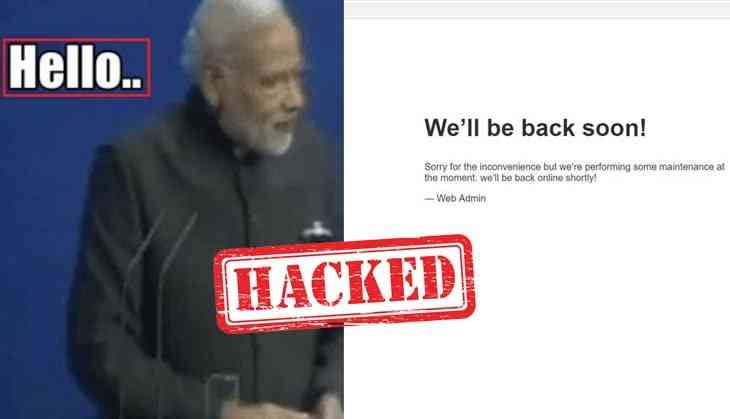 The Bhartiya Janata Party's official website reportedly defaced by hackers on Tuesday featuring memes of Prime Minister Narendra Modi added to it with an abusive caption. However, no hacker group has claimed responsibility for the attack on the ruling party's site so far. An official response from the party is awaited. Immediately the website went offline.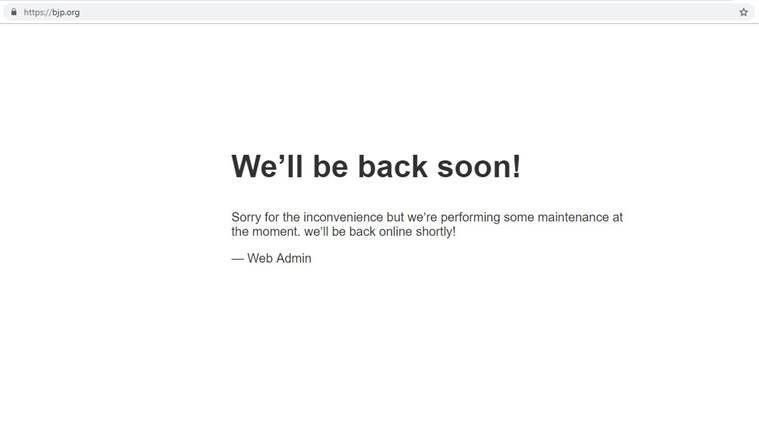 The screenshots of the website's homepage are doing rounds on social media that reveal an expletive-filled message and a clip of Prime Minister Narendra Modi with Germany Chancellor Angela Merkel as he extends his hand, expecting her to shake it, reported Indian Express.
A caption above the meme said, in abusive language: "Brothers and sisters, I've fooled all of you. Brothers and sisters, we've fooled all of you. More to come! Many, many congratulations!"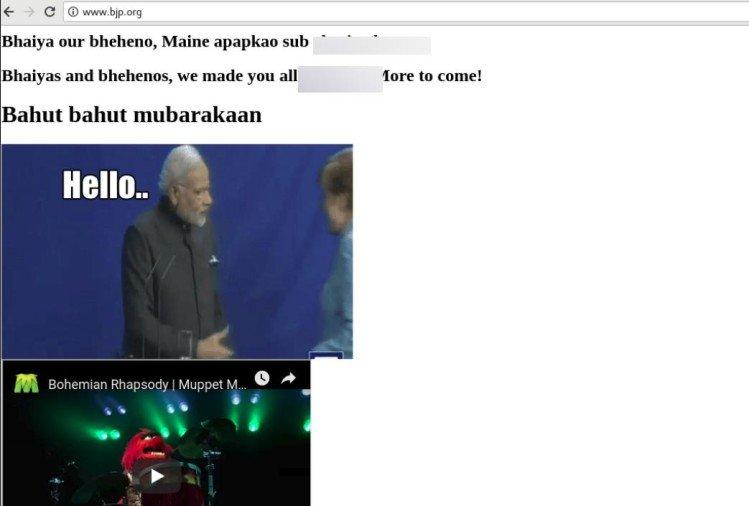 The hackers also posted a music video of Bohemian Rhapsody, on the website below the meme. Later, the site remained inaccessible, suggesting that it has been taken offline.
"We'll be back soon! Sorry for the inconvenience but we're performing some maintenance at the moment. we'll be back online shortly!" the message read.
Taking advantage of the situation, head of Congress social media team Divya Ramya mocked BJP over website being hacked. "Bhaiya Aur Bhehno if you're not looking at the BJP website right now- you're missing out," Ramya tweeted.
Also reaD: