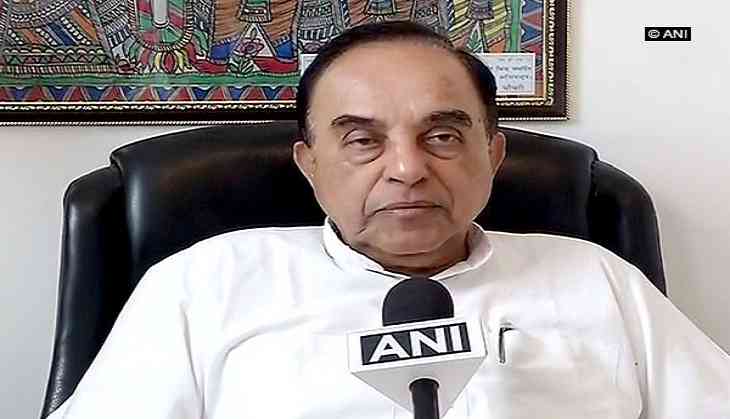 The Bharatiya Janata Party (BJP) has strongly opposed a bid by main opposition parties to organize a Kashmir conclave in which they are also planning a dialogue with Kashmiri separatists.
When asked for his comments on the proposed conclave, BJP leader Subramanian Swamy laughed and said that "these leaders will be defamed".
He said he was surprised that former Prime Minister Dr. Manmohan Singh was getting into this.
"I will be surprised if former Prime Minister Manmohan Singh involves himself in the so called Kashmir Conclave as I can understand the helplessness of other leaders," Swamy told ANI on Thursday.
He questioned as to what they would do after talking with the separatists "because we can't accept anything which is out of the purview of the Constitution".
BJP's Member of Legislative Assembly (MLA) from Naushera in Jammu and Kashmir Ravinder Raina outrightly rejected the idea of a dialogue with Kashmir separatists.
He asked, "What is the use of talking with those persons who have gun in one hand and Pakistani flag in the other hand?"
Raina said the utmost task is to tame terrorism and separatism in Jammu and Kashmir.
"We have to first maintain law and order in Jammu and Kashmir. We have to tackle terrorism and separatism with an iron fist. We have to clear the fear in the mind of people. We can talk to people of Jammu and Kashmir as they are our own," said Raina.
Hectic parleys are going on in the national capital to convene an all-party meeting on Kashmir.
Janata Dal (United) leader Sharad Yadav has met Manmohan Singh in twice in last three days to discuss the proposed conclave. Manmohan Singh heads Congress' policy planning group on Kashmir.
BJP's Yashwant Sinha has also met Yadav for the third time to chalk out plans for the Kashmir conclave.
Sharad Yadav has also met Communist Party of India (Marxist) leader Sitaram Yechury and Communist Party of India (CPI) leasr D Raja to discuss the modalities of the Kashmir conclave.
National Conference Patron Farooq Abdullah has also met Raja, Sitaram Yechury on the issue.
-ANI