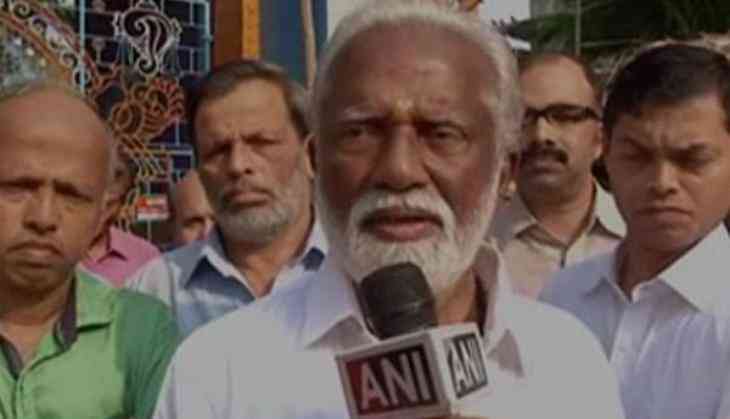 BJP raps Power Minister, backs 'courageous' Devikulam Sub-Collector (ANI)
The Bharatiya Janata Party (BJP) on Sunday took on Kerala Power Minister M.M. Mani for his derogatory remark directed at Devikulam Sub-Collector Sriram Venkataraman and said that the people are behind the 'courageous' officer, who has been heading the anti-encroachment drive in Idukki district.
Responding to Mani's statement that Venkitaraman needs to be sent to a mental asylum, Kerala BJP chief Kummanam Rajasekharan said 'power money' and 'money power' are the main factors behind the encroachment in Idukki district.
'The Power Minister is behind all these encroachments. Power money and money power are the main factors which are behind the encroachment that is there in Idukki district. The Sub-Collector was very active to vacate all encroachments in Idukki district. So, the general public is behind this courageous Sub-Collector,' he added.
Mani had yesterday come out openly against the Sub-Collector at a public function in Idukki in the wake of the Munnar eviction drive gaining steam.
'All religious signs are present in Idukki on land which do not possess title deeds. If anyone comes forward to demolish that, he must be sent to Oolampara mental hospital,' Mani said.
'None of the faithful here have encroached land. The removal of the cross in Munnar is similar to the incident in Ayodhya where a religious center was demolished. The cross was demolished by the Sub-Collector under the instructions of RSS men. None who dance to the tunes of RSS need to come here,' he added.
Mani also said that he will not stand with the Sub-Collector or the Collector but with the people of the area.
-ANI