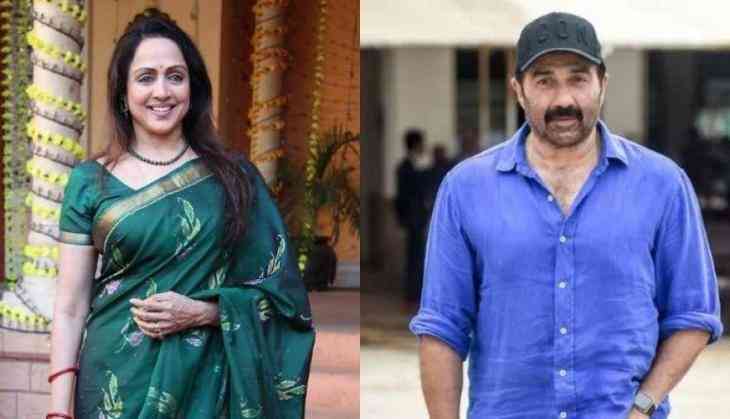 Bollywood actors Sunny Deol and Hema Malini both have won from their Lok Sabha constituency in 2019 and they have won for BJP. When veteran actor Dharmendra's son Sunny Deol won from Gurdaspur, Punjab seat, while wife Hema Malini won her constituency Mathura once again. Both have won with a big majority and both will be present at the parliament both they will never sit together.
There is a reason why Hema Malini and Sunny Deol will never sit together. Well, most of the people have already judged they will not sit together because they both have not great equation as Hema Malini is Sunny Deol's step-mother. Actually, Hema Malini is a senior MP so she will seat in the front row but as Sunny Deol is newly elected MP so he will seat in the behind row.
Sunny Deol joined BJP this year and he got a chance to fight elections from Gurdaspur seat. Sunny Deol fought from the tradition of BJP and earlier later actor Vinod Khanna was supposed to win from there. After his demise, there were the expectations that his wife may get the seat but BJP shocked and surprised everyone with offering seat to Sunny Deol.
Sunny Deol was ready to fight the elections and he did his preparation before joining BJP. He just not met with people of his constituency but also made a list of the problems of the constituency. Now it will have to see what he will do for his area after winning the seat.
Also Read - Kamal Nath urges Ministers to look after MLAs to prevent poaching