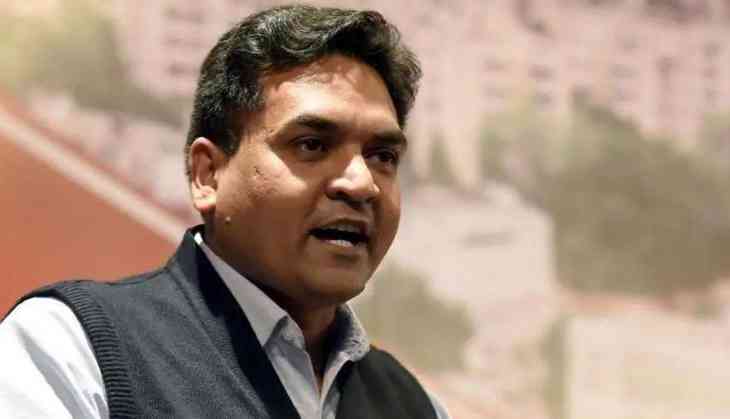 A faction of lawyers have registered a police complaint against BJP leader Kapil Mishra for his 'inciteful tweets' after confrontations broke out between demonstrators against the Citizenship Amendment Act and a group supporting the law on Sunday.
Kapil Mishra, who is known for his commual and incerdiary tweets, led a rally in support of the law in Maujpur area, near Jaffrabad, where a protest has been on since Saturday night against the CAA.
At the rally, Mishra gave an ultimatum to the Delhi police to empty the roads in the area or else, he said, they would have to hit the streets.
"Three days' ultimatum for Delhi Police - clear the roads in Jaffrabad and Chand Bagh. After this,don't make us understand. We won't listen to you. Three days," the controversial politician tweeted in Hindi, along with a video of him speaking.
"We will be peaceful till (Donald) Trump leaves. After that, we won't listen to even you if the roads are not cleared," he is seen telling as he urges a police officer standing next to him to clear the roads. "We will have to hit the streets," he adds.
Approximately three hours prior to the clash erupted, Kapil Mishra had issued a tweet on Sunday afteroon, asking people to gather at Maujpur at 3 pm 'to give an answer to Jaffrabad'. "In support of CAA, we will hit the streets. You are all invited," he tweeted in Hindi.
"They want to cut off 35 lakh people by blocking the roads. Is this the way to protest against anything? We will not allow the area to be turned into Shaheen Bagh," said Mishra.
Several people were injured in the stone pelting at Maujpur yesterday. Visuals from the location displayed demonstrators pelting stones at each other across the road, standing close to police barricades. There were reports that the police, used tear gas to bring the mob under control.
The situaton was brought under control. However, police deployment in the area continues as hundreds and thousands of anti-CAA protesters are still sitting outside the Jaffrabad metro station.
Also Read: Delhi: Entry and exit gates of Jaffrabad, Babarpur metro stations closed due to anti-CAA protest
Also Read: Delhi: Stones pelted during pro-CAA rally in Maujpur, Police fire tear gas shells