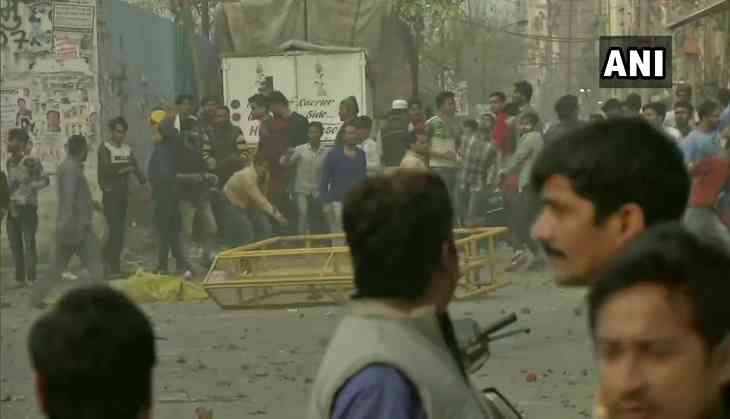 Stone pelting was reported in Maujpur area in Delhi where a pro-Citizenship Amendment Act (CAA) rally was underway. Maujpur is located near Jaffrabad area where an anti-CAA protest is also happening at the same time.
Additional police force has been deployed at Jaffrabad and its adjoining areas. DCPs of other areas including that of east district have also been called. Extra, troops of paramilitary force have also been called as the state of affairs in Maujpur is currently said to be volatile.
As maintained by reports, a clash between pro and anti-CAA protesters led to stone pelting. Police were outmanned by the crowd due to which the situation intensified and went out of control.
Delhi: Stone pelting between two groups in Maujpur area, tear gas shells fired by Police. pic.twitter.com/Yj3mCFSsYk

— ANI (@ANI) February 23, 2020
BJP leader Kapil Mishra and other had arrived near the Jaffrabad Metro Station at around 3 pm and had demended the road to be emptied.
At around 4 pm, some people came and started pelting stones.
The situation escalated rapidly, however, police could not do anything as they were outmanned by the crowd.
Kapil Mishra has claimed that no stone pelting was done from CAA supporters' side. A CRPF team came to the clash location following which the police fired tear gas shells to contain the hostile crowd.
Several demonstrators have been injured due to stone-pelting. Chants of 'Jai Shri Ram' were also heard from the site of the incident.
Also Read: CPI(M)'s Brinda Karat dubs Union Home Minister Amit Shah as 'hate minister'