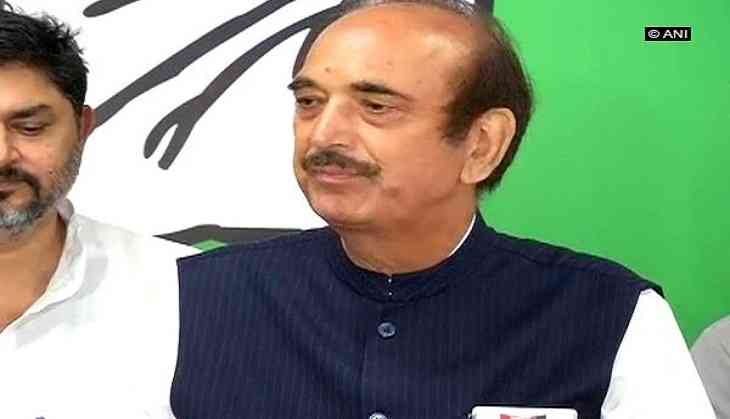 Senior Congress leader Ghulam Nabi Azad Sunday alleged that Prime Minister Narendra Modi speaks more outside Parliament than inside the House and the BJP does not have the experience of running the country.
The former Union minister made the statement while addressing party workers here.
"Prime Minister Narendra Modi seldom speak inside Parliament, but he never gets tired while speaking outside Parliament," Azad said.
He claimed that due to implementation of the Goods and Services Tax (GST), lakhs of small and medium industrial units have shutdown.
"The labourers working there have become unemployed. Similarly, demonetisation has rendered 35 lakh people jobless across the country," the Congress leader said.
Senior Congress leader Pramod Tiwari said, "The BJP remembers the Ram temple only when the elections approach, and by the time elections are over, the issue is forgotten.