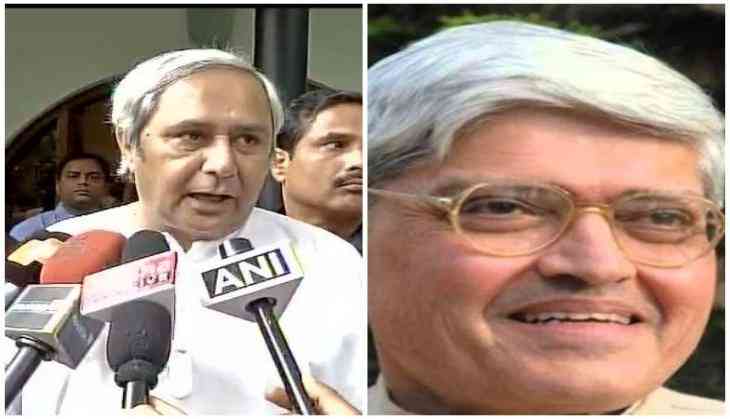 Odisha Chief Minister and Biju Janata Dal (BJD) supremo Naveen Pattnaik extended his support to Opposition Vice Presidential nominee GopalKrishna Gandhi on 18 July.
"I extend my support to Gopalkrishna Gandhi for Vice Presidential elections," Pattnaik told media.
Earlier in the day, Gopalkrishna said he has accepted the request with a sense of gratitude and responsibility.
Gopalkrishna, the grandson of Mahatma Gandhi, said a total of 18 opposition parties asked him to be their presidential candidate.
"The Opposition in India is a very large entity. There are opposition parties at the Centre and states who hold different perspectives. But a large number, precisely 18, have asked me to be their candidate in the Vice-Presidential election. I have accepted their invitation with a sense of gratitude and a sense of responsibility," Gopalkrishna told media.
However, National Democratic Alliance (NDA)'s Vice Presidential nominee M. Venkaiah Naidu thanked All India Anna Dravida Munnetra Kazhagam (AIADMK) leader M. Thambidurai and MPs from party for extending their warm wishes and support to him.
Naidu also extended his thanks to Samajwadi Party (SP) supremo Mulayam Singh, Rajasthan Governor Kalyan Singh, Chhattisgarh Governor Balram Das Tandon and others for extending their support to him.
Yesterday, Naidu resigned from his ministerial responsibilities.
The last date for making nominations for the August 5 Vice Presidential elections ends today, as per the schedule announced by the Election Commission.
Counting for Vice Presidential elections will take place on 5 August.
The term of Vice President Hamid Ansari, who is also ex-officio Chairman of the Rajya Sabha, ends on 10 August.
-ANI