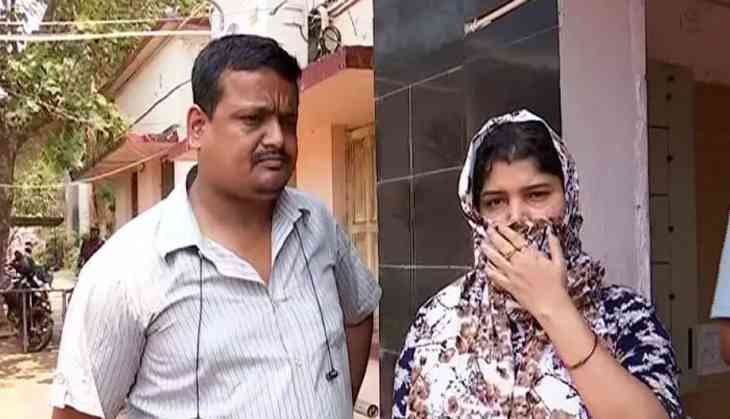 Bhubaneswar murder (Sister and brother-in-law of the deceased )
In a shocking incident, a youth was found dead in mysterious circumstances at a hotel in Bhubaneswar on March 26. As per reports, the deceased had come to hotel to attend his friend's birthday party.
The deceased has been identified as Durga Prasad Mishra, who hailed from Jalaharpur village.
Durga Prasad's family members alleged that their son was murdered and lodged a complaint against his friends at the Khandagiri police station.
Family members stated that Durga Prasad, along with his girlfriend and two friends, had booked the room to celebrate the birthday party. Later, he was found hanging in the room.
"We were informed that he was no more. We rushed to the hospital after getting the news. But, we are sure it is not a case of suicide. There is surely some mystery behind his death. He had gone to attend the birthday party. So, we don't know what happened at the birthday party," informed Jitendra Das, the deceased's brother-in-law.
"One of his friends said Durga got angry after they did not give him beer and went to another room. While another person said that he had gone to the bathroom and found him hanging subsequently," Das added.
The body was sent for the postmortem and police have initiated the probe.
Further investigation is underway.
Also Read: Man sexually harasses minor girls on Instagram, demands private pics; cyber cell arrests accused