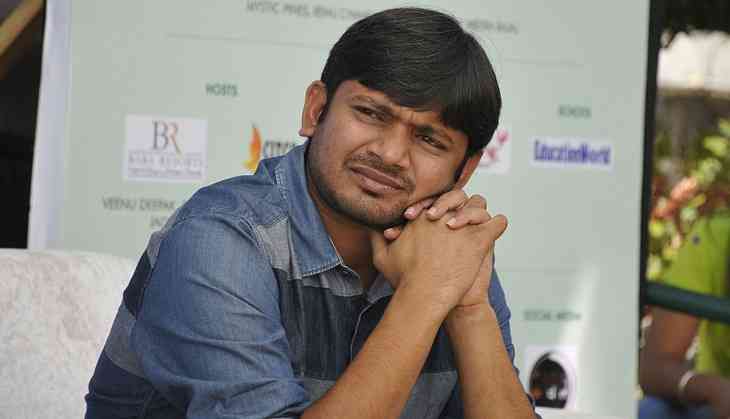 An FIR has been filed against former JNU Student Union president Kanhaiya Kumar, Sushil Kumar and 80 to 100 other unknown persons by the Patna All India Institute of Medical Sciences (AIIMS).
The case was registered at Phulwari Sharif police station over an altercation of Kanhaiya Kumar with some junior doctors of the hospital yesterday evening.
Following the altercations, the hospital's junior doctors have asked the administration to file an FIR against Kanhaiya Kumar and his supporters. The doctors warned the administration of going on an indefinite strike if their demands were not met.
As per reports, the student leader Kanhaiya Kumar along with his supporters had visited the Patna AIIMS hospital to see All India Student Federation State Secretary Sushil Kumar, who was admitted there for treatment.
Kanhaiya Kumar, who became famous in JNU, after an arrest was made under sedition charges by the Delhi police, will be contesting Lok Sabha elections of 2019 from Begusarai.
But due to several controversies, he has been in the news for both good and bad reasons and this is one more FIR into his name. The Patna police will be redirecting a team to foresee the investigation in to the matter.
Patna: FIR registered by Patna AIIMS administration against Kanhaiya Kumar, Sushil Kumar, and 80-100 unknown persons at Phulwari Sharif police station over an altercation of the former president of the JNU Student's Union with junior doctors of hospital yesterday evening. #Bihar

— ANI (@ANI) October 15, 2018
Doctors have alleged that Kanhaiya Kumar had come to the hospital to meet one of his friends on Sunday and during this time, people who came with him had taken a bad name from the guard of the hospital. When the guard stopped so many people from going to the ward, they threatened. At the same time, their people also abused women nurses and doctors.
Also read: Amid fuel price rise, PM Narendra Modi chairs meet with CEO's of oil companies; can cut in the petrol,