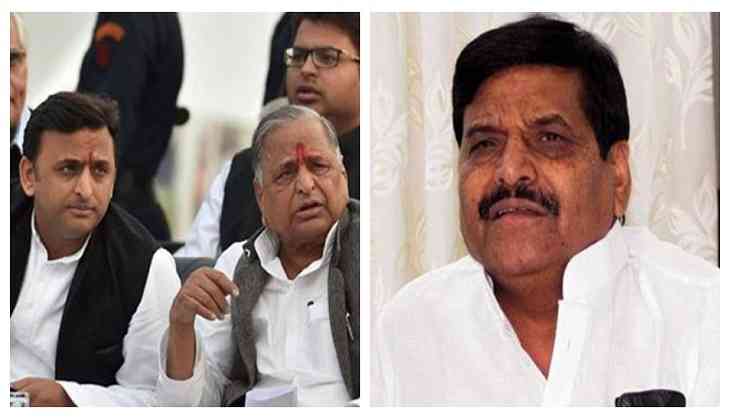 It must be a big blow to estranged leader Shivpal Singh Yadav who claimed the support of Mulayam Singh Yadav for his Samajwadi Secular Morcha (SSM). As now Samajwadi Party patriarch Mulayam has shared the stage with his son and party president Akhilesh Yadav and general secretary Ramgopal Yadav for the first time in two years.
However, it is the also the first time that Mulayam Singh has shared the stage with his son Akhilesh and cousin Ramgopal after 2016 after their fight for controlling the party.
Mulayam Singh Yadav had also attended at least two events of SSM at the party headquarter in Lucknow since it comes into the form on 29th August. However, Akhilesh didn't attend the event.
While attending the event of a cycle rally at Jantar Mantar in Delhi, Mulayam asked the party workers that try their best to form the government in Uttar Pradesh in 2022 elections.
He also advised the workers not to involve in any corruption activities to win the seats and also said that if the party gets stronger then farmers and youth of the country will also be empowered.
"There are over two crore unemployed people in the country. I asked the prime minister what happened to the promise of providing jobs and Rs 15 lakh to the account of each citizen in the country. I told him that he betrayed the people and formed the government based on lies. There is no difference between Samajwadi Party's promises and actions," Mulayam Singh Yadav said.
Watch Video: