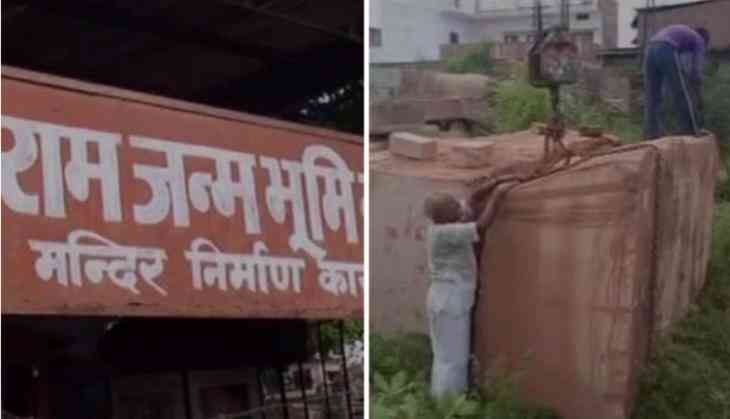 Ayodhya: Stones brought for construction of Ram Mandir
At least three trucks of red stones were brought for building the controversial Ram temple in Ayodhya, under the supervision of the Vishswa Hindu Parishad (VHP).
"These red stones are for Ram Janam Bhoomi mandir's construction. These stones were brought here previously also and now again it's coming. Akhilesh Yadav's government imposed restrictions on the bringing of stones for the construction of Mandir," said Ram Janam Bhoomi VHP representative Prakash Kumar Gupta.
"For construction of Ram mandir, the big blocks of stones were brought. The former government (Akhilesh Yadav's Government) in Uttar Pradesh imposed restrictions verbally but the present government (Yogi Adityanath Government) has not done something like that," VHP's media advisor Sharad Sharma Prantiya said.
These stones were unloaded at Ayodhya's Ramsevak Puram, the storehouse for Ram Mandir construction set up by the VHP.
The carving of stones for the temple is being done under the supervision of an organisation of VHP, 'Ram Janmabhoomi Nyas' and saints.
Ram Janmabhoomi Nyas is headed by Nritya Gopal Das, one of the accused in the Babri Masjid demolition case.
-ANI