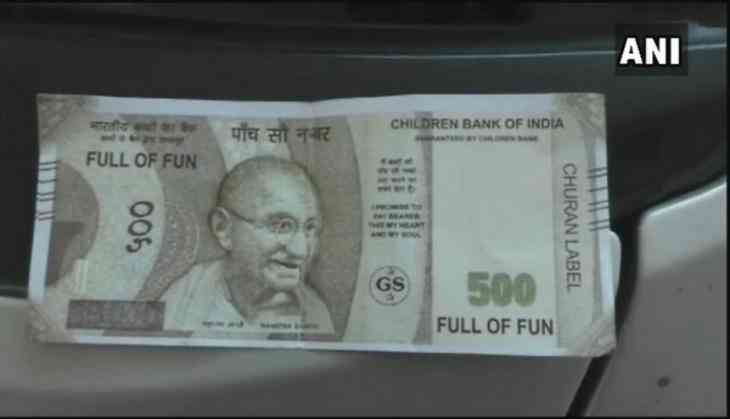 An ATM in Kanpur's Marble Market dispensed fake currency notes of Rs 500 on Saturday.
The note that was dispensed from the Axis Bank ATM had 'Children Bank' printed on it.
A person who came to the ATM to withdraw Rs 10,000 received a fake note after which he registered a complaint.
"I came to withdraw Rs 10,000. One of the notes dispensed had 'Children Bank' printed on it. We complained to the ATM guard who noted it down in his register. We are being told that the action will be taken and our notes would be changed on Monday," said Sachin, the man who withdrew cash.
The Police have taken cognizance of the matter and launched an investigation into the same. The ATM has also been shut down.
"We came to know that two people had withdrawn Rs 20,000 and Rs 10,000 from the said ATM. They received 1 note each of Rs 500 with Children's Bank printed on that. The ATM has been shut down. An investigation is underway," said Ramesh Verma, Superintendent of Police, South Kanpur.
Earlier in February 2017, an SBI ATM in south Delhi had dispensed fake Rs 2,000 notes with 'Children Bank of India' printed on it
--ANI