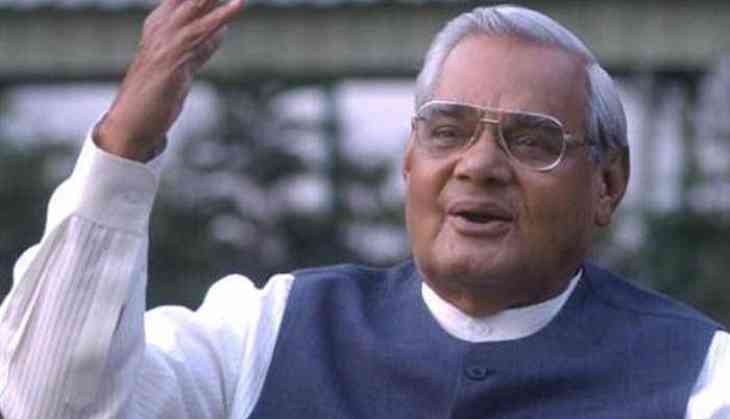 Andhra Pradesh Chief Minister N Chandrababu Naidu on 25 December said former Prime Minister Atal Bihari Vajpayee is a great visionary, administrator, scholar and poet.
He said this while conveying birthday wishes to the former prime minister, who turned 93.
In a statement here, Naidu said, "Vajpayee is a great visionary, administrator, scholar and poet. I have suggested naming the AIIMS (All India Institutes of Medical Sciences) to be set up at Mangalagiri in Andhra Pradesh after Vajpayee."
Remembering the contributions of former Prime Minister, Naidu said, "Vajpayee had held nuclear tests at Pokhran, showing the capabilities of India and his vision to the world. He had also started 'Golden Quadrilateral' and developed infrastructure in the country."
The Andhra Pradesh Chief Minister also recounted his association with Vajpayee.
"I constructed Cyberabad when Vajpayee was PM and I was the CM of united Andhra Pradesh. When Vajpayee was PM, I as the convenor of the National Democratic Alliance (NDA), proposed the name of Dr APJ Abdul Kalam for the President chair."
Naidu wished that Vajpayee live full life with all health and wealth.
Vajpayee was born in Gwalior on 25 December 1924.
A leader of the Bharatiya Janata Party (BJP), Vajpayee is the first Prime Minister from outside the Indian National Congress party to serve a full five-year term. Vajpayee is currently the oldest living former Indian Prime Minister.
-ANI