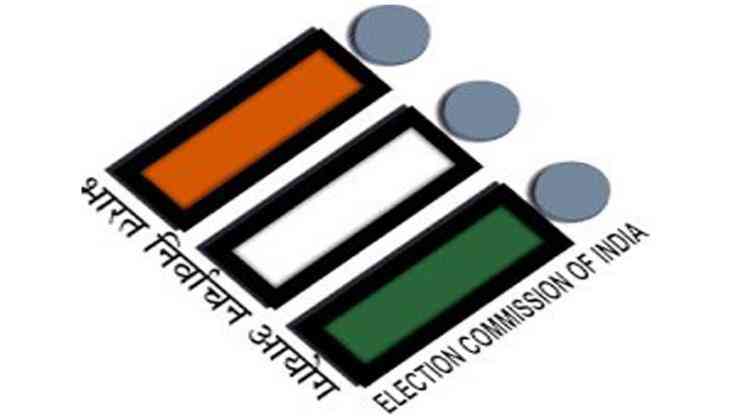 Election Commissiion (ANI)
The Election Commission of India (ECI) on Thursday announced the poll dates for the Legislative Assembly elections in Meghalaya, Tripura and Nagaland.
Polling in Tripura will take place on February 18 and Meghalaya and Nagaland on February 27. The results for all the three northeastern states will be declared on March 3.
The terms of Meghalaya, Nagaland and Tripura assemblies will end on March 6, March 13 and March 14 respectively. All the three states have 60 seats each.
The Communist Party of India (Marxist) (CPI-M) has a strong foothold in Tripura and is in power for the past 25 years.
The incumbent Chief Minister Manik Sarkar is at the helm for the past 19 years. He held the term for the fourth time after the party swept away the 2013 assembly elections.
In the last polls in 2013, the CPI (M) managed to bag an overwhelming majority with 51 seats, while the rest was shared by the Trinamool Congress (TMC) and the Congress party.
The Bharatiya Janata Party (BJP), which did not win even a single seat in the last polls, has been working hard to overthrow the CPI (M) rule this time. Six Congress MLAs, who first joined the Trinamool Congress (TMC), switched over to the BJP in August last year.
Apart from this, there are three major tribal parties in Tripura- the Indigenous People's Front of Tripura (IPFT), Indigenous Nationalist Party of Tripura (INPT) and National Conference of Tripura (NCT).
The election in Meghalaya is significant for the Congress party, as it is one of the few states under its rule. The Congress is in power for the last eight years in Meghalaya and had won 29 seats in the previous election.
Although Chief Minister Mukul Sangma had brought more stability for the party, the BJP is now looking to take over Meghalaya using the development plank.
Prime Minister Narendra Modi in December opened several infrastructure projects ahead of the assembly elections in Meghalaya.
Parties other than the BJP too are gearing up to fight the 2018 Assembly polls in Meghalaya.
NPP (National People Party) is out with the name of 24 candidates, notably among them is former union minister Agatha K Sangma. The party also has quite a presence in Jaintia and Khasi hills.
Meanwhile, United Democratic Party (UDP) has decided to join forces with other parties with a similar manifesto and aims to bring down the Congress.
The upcoming assembly elections in Meghalaya having 60 seats will mark its 10th legislature.
--ANI