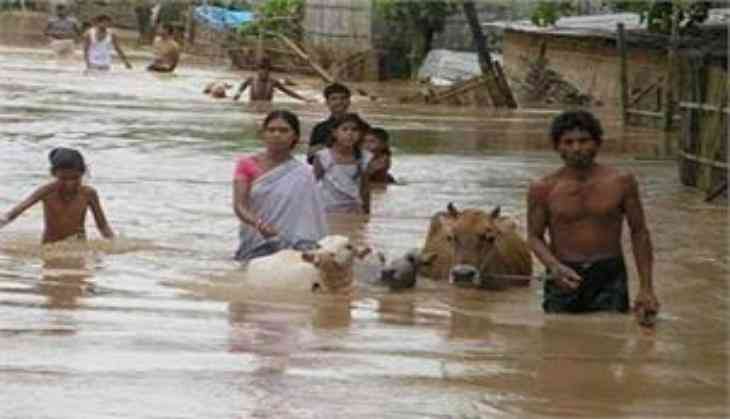 The Centre should urgently provide Rs 12,000 crore to Assam to deal with the floods which have claimed over 70 lives and caused widespread destruction, a BJP MP from the state said in Lok Sabha today.
MP Ram Kumar Sharma also demanded sending a high-level team headed by a cabinet minister to the state to assess the extent of damage the state has suffered in floods.
He said 17 lakh people in 29 districts were rendered homeless in Assam and the central government must immediately extend all possible support to help the state government deal with the situation.
"I demand a financial assistance of Rs 12,000 crore immediately by the central government for the state," he said.
Sharma, who represents Tezpur constituency in the Lok Sabha, said the floods have totally shattered the rural economy in the state and sought adequate assistance from the central government.
Floods in the state have damaged large tracts of agricultural land and civic infrastructure.
-PTI