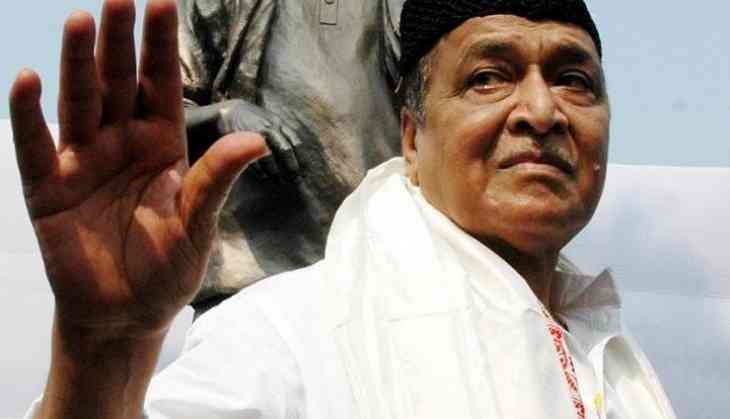 Assam Congress MP Ripun Bora has given zero hour notice in Rajya Sabha to discuss in the house 'circumstances which led to late Bhupen Hazarika's son refusing father's Bharat Ratna'.
Bora, who is also the president of Assam Pradesh Congress Committee, told ANI, "I fully appreciate the concern and sentiments of the son of Bhupen Hazarika. Prime Minister Narendra Modi's government is working against the idea supported by Bhupen Hazarika.
Bhupen Hazarika stood for unity, integrity, culture, and identity of the North East. Citizenship Bill is going to destroy the ideology of Bhupen Hazarika. His son's decision to turn down the award is the right step.
On being asked about Hazarika's family being divided on the matter, Bora asserted that he is the real legacy of Bhupen Hazarika and not the stalwart's brother.
Responding to the reported statement of Tez Hazarika, who is settled in the US that he is against accepting the coveted award to protest against the Citizenship Bill, which seeks to give citizenship to non-Muslim immigrants in Assam, Bhupen's family members sounded a discordant note on Monday.
Talking to media persons here, Samar Hazarika, brother of Bhupen Hazarika said: "We have not recently spoken to Tej. Today I have heard that he has refused to accept the Bharat Ratna on behalf of his father. I am of the view that Bhupen deserved Bharat Ratna, which he should have been conferred upon a long time back."
"It is a government decision, which is certainly belated one. The award has been given to Bhupen Hazarika. However, I do not know whether his son should accept the award on behalf of his father or not. Bhupen Hazarika is a pride of the entire nation," he said.
Bhupen Hazarika's sister-in-law Manisha Hazarika told ANI: "On behalf of our family, I am saying that Bharat Ratna is such an award that belongs to India. Bhupen Da is a legendary figure. He is above politics. I am happy that though belated Bhupen Da has been chosen for the Bharat Ratna award."
Bhupen Hazarika was posthumously honored with the highest civilian award this Republic Day along with former President Pranab Mukherjee and late social activist Nanaji Deshmukh.
-ANI