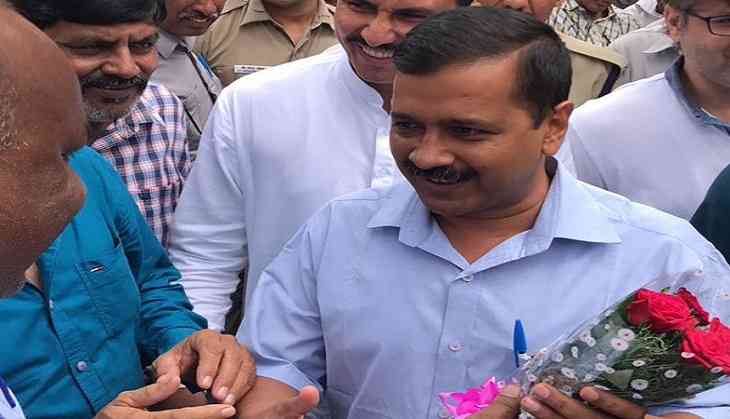 A man related to Delhi Chief Minister Arvind Kejriwal was arrested today by the
Anti-Corruption Bureau in connection with the PWD scam.
Vinay Bansal, son of Kejriwal's brother-in-law, was arrested this morning, ACB chief Arvind Deep said.
Three FIRs, including one against a company run by the chief minister's brother-in-law Surender Bansal, were registered by the ACB in this case on May 9 last year.
Three companies, including Renu Constructions (owned by Bansal, Kamal Singh and Pawan Kumar), were included in the FIRs.
In a complaint, Rahul Sharma, founder of Roads Anti-Corruption Organisation (RACO), had alleged that Kejriwal and PWD minister Satyendra Jain misused their office for grant of contracts to Bansal. However, they were not named in the FIR.
RACO, an organisation which claims to monitor construction projects in the national capital, had alleged that a firm linked to Bansal was involved in financial irregularities in building a drainage system in north-west Delhi.
It was also alleged that the bills sent to the Public Works Department (PWD) for unfinished works were "false and fabricated".
(PTI)