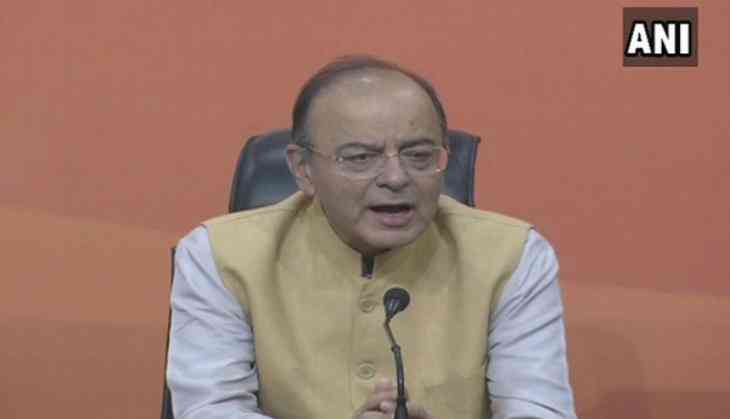 The Defence Ministry on 30 November celebrated the Defence Estates Day where Union Finance Minister Arun Jaitley delivered a lecture on "India's Roadmap for a World Class Infrastructure".
Jaitley, in his address, said India had standardised itself largely towards seven to eight per cent of growth rate, thus becoming the fasting growing amongst the major economies in the world.
"India will need to upgrade its infrastructure for the next two decades, with lot of investment and spending. One factor to be considered is that, Infrastructure is created when users pay," he said.
In a press release, the Ministry said the Defence Estates Organisation functioned under the ministry where the main function is municipal administration of 62 Cantonments.
The organisation also renders advice to the Ministry of Defence on all aspects of estate management regarding defence lands.
The Defence Ministry holds around 17.5 lakh acres of land throughout the length and breadth of the nation.
"Indian Defence Estates Service (IDES) is a specialised Group A Central Service that manages the Defence Estates comprising Cantonments and Defence lands," the press release read.
It further read the recruitment of officers was through central civil services examination held by the UPSC every year.
The Defence Estates Organisation has a very chequered history and the service was named as IDES in 1984.
"Since 16 December 2012, the organisation began celebrating Defence Estates Day (DED) to commemorate constitution of the Cantonment Department. As a part of celebrations, every year the DED lectures are delivered by eminent personality. Continuing the tradition, this year the lecture is being delivered by Union Finance Minister Arun Jaitley," the press release added.
'India's Roadmap to a World Class Infrastructure' focusses on how our nation proposes to march into the league of developed nations.
-ANI