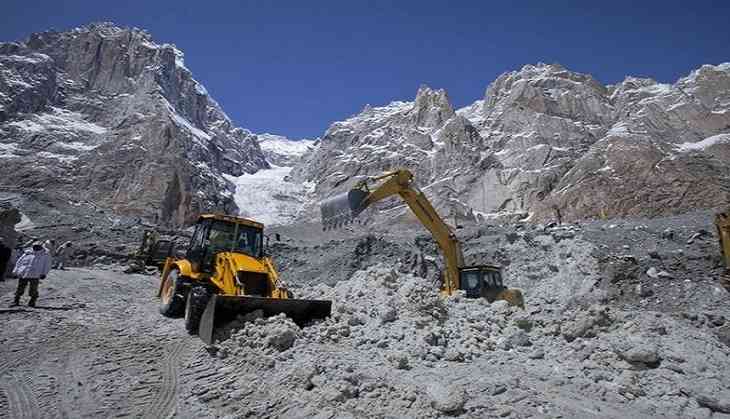 Responding positively to Prime Minister Narendra Modi's call for launching a cleanliness drive or Swachhta Abhiyan across the nation, the Indian Army has spent the last fortnight carrying out special cleanliness drive in various cantonements across the country.
Today being Gandhi Jayanti and the 148th birth anniversary of Mahatma Gandhi, Father of the Nation, and Swachhta or cleanliness being celebrated with community runs and other programmes, the armed forces have remained consistent in pursuing cleanliness over the three years since the call for the movement was given by the prime minister.
The most significant has been the cleanliness drive on the Indian side of the Siachen Glacier, where, more than 60 tonnes of waste has been removed.
The positive effect of this in an ecologically sensitive area has been tremendous.
Cleanliness has been intrinsic to the culture and tradition of the armed forces. Military cantonements are oasis of cleanliness and the green lungs of the cities.
This is made possible only by a wide participation. Maintenance is done not only by the composite staff but all residents and families. The residents look after there own areas, particularly when it comes to preservation of trees and the ecology.
Children studying in army schools are particularly sensitised to the need of maintaining clean surroundings.
Interactive sessions are organised to create awareness and generate motivation to voluntarily take on the responsibility.
Army units deployed in remote areas that have a particularly sensitive ecological balance join with the locals to maintain the same.
In case there us degradation happening, they attempt to contain the same. There are innumerable instances where the degradation has been reversed due to efforts of the armed forces.
The army has raised the
Territorial Army Ecological Task Forces (ETF) more than three decades ago and it has made a sterling contribution in afforestation and ecological restoration in Rajasthan, Uttarakhand and a few other places.
It is now proposed to extend this highly successful initiative on to the Nirmal Ganges project also.
The active participation of the armed forces in the Swachhta movement is of great value since the country looks upon its soldiers as role models and follows their example.
In cleanliness, none can give a better example than the armed forces of the country and this needs to be leveraged for the success of the Abhiyan.
Groups of citizens and Swachhta volunteers should be facilitated visits to cantonments to see the models of cleanliness being applied there and to emulate the same.
-ANI