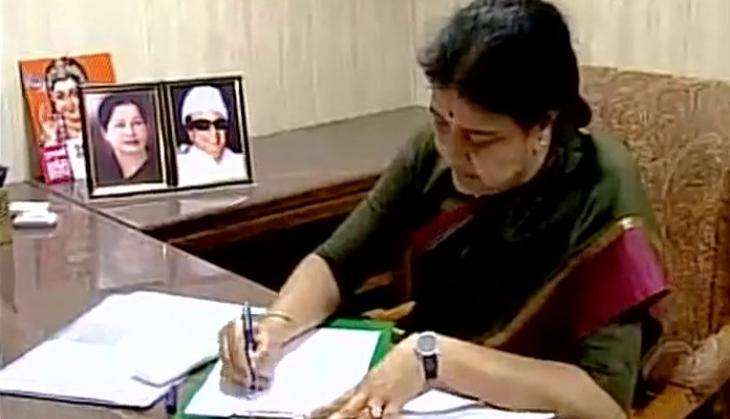 It looks like the winds of change are favouring Jayalalithaa's niece Deepa Jayakumar instead of AIADMK's new party chief Sasikala Natarajan in Tamil Nadu.
On Thursday, a month after her aunt and former Tamil Nadu chief minister J Jayalalithaa passed away, Jayakumar subtly hinted about her foray in politics. "My entry into politics cannot be stopped," she told supporters who had gathered at her Thyagaraya Nagar residence here, reported PTI.
Several AIADMK party workers, mostly women, have openly protested after lawmaker P Vetrivel asked Natarajan to contest for Jayalalithaa's seat.
Reacting against Sasikala Natarajan, senior citizen P Kuppu told NTDV, "We only came for Amma. Tell Chinnamma (Sasikala) to not imagine we have come to vote for her."
V Padma, another woman worker asked, "She was in hospital for 77 days. Did they show Amma to us?"
While Jayakumar refrained from discussing her political plans, she waved the victory sign to supporters who thronged her residence, urging her to enter politics and carry forward the work of her late aunt Jayalalithaa.
Deepa is the daughter of Jayalalithaa's only brother, the late Jayakumar.