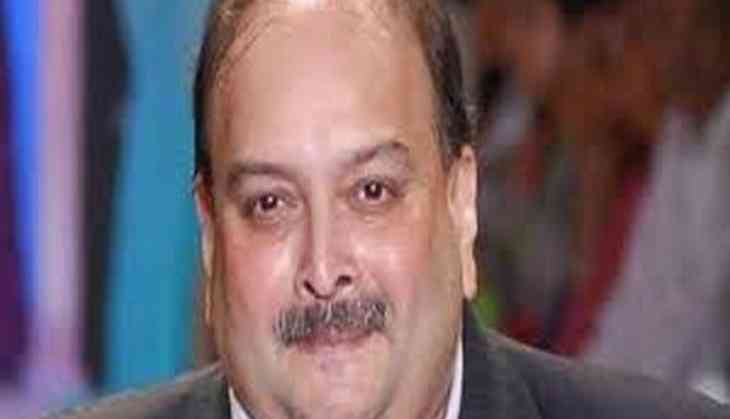 Antigua has assured to cooperate with India for the extradition of India's fugitive diamantaire Mehul Choksi, reported Antigua News Room.
Additional Secretary in the Ministry of External Affairs (MEA) Manpreet Vohra flew to Antigua on August 3 and met with Antiguan foreign minister EP Chet Greene to discuss on Choksi's extradition.
During the meeting, Vohra handed over the extradition request to Greene, the news portal reported.
Vohra was said to be accompanied by High Commissioner Venkatachalan Mahalingam, who is the accredited representative to Antigua and Barbuda and senior legal consultant with the Indian government, Dr. Pradip Choudhary.
Antigua News Room quoted Greene as saying, "I give you the assurance that the Government of Antigua and Barbuda will be a responsible actor and will cooperate with the Government of India in this matter. There are procedural steps that need to be followed, but behind it all, you will find in us a government committed to the rule of law."
The Indian delegation also held a follow-up meeting with the Antiguan foreign minister over the weekend before they left Antigua on August 5. Also, High Commissioner Mahalingam had spoken to the Prime Minister of Antigua and Barbuda Gaston Browne and other officials on Choksi's extradition on August 6.
On August 5, India formally handed over an extradition request to authorities in Antigua and Barbuda for fugitive diamantaire Mehul Choksi. The MEA had earlier confirmed that the Police Clearance Certificate (PCC) was issued on the basis of a clear Police Verification Report (PVR) available on his passport.
This came after the Securities and Exchange Board of India (SEBI) had brushed off reports that it had given a positive report to Choksi, based on which he got an Antiguan citizenship.
The MEA on August 3, according to sources had received the extradition request from the Central Bureau of Investigation (CBI).
Antigua and Barbuda's Citizenship by Investment Unit (CIU), which deals with the matters regarding citizenship through investment, had earlier clarified that it took all steps to ensure Choksi was a 'fit and proper candidate' for the granting the citizenship.
In a press release, the CIU stated that Choksi's application was received by them in May 2017 with necessary documents, including a police clearance certificate as required by the Antigua and Barbuda Citizenship by Investment Act 2013.
Choksi, who is allegedly involved in the over USD 2 billion Punjab National Bank scam, has reportedly taken refuge in the Caribbean nation after moving there in July. His valid passport was revoked in February after this scam was unearthed.
--ANI