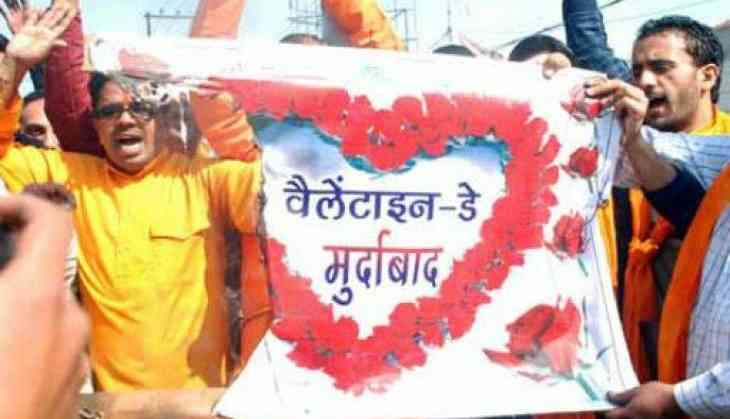 Anti-Valentine's Day (24*7 Chhattisgarh)
As the Valentine's week has arrived, the right-wing group Bajrang Dal is out on streets to prevent the youths of the country in celebrating the Valentine's Day which is around the corner.
Celebrated on 14th February every year, Valentine's Day holds significance of love, friendship, peace and communal harmony prevail in the society and it was celebrated to commemorate the birthday of St. Valentine.
But, the right-wing groups have alleged that its the Western influence which is deteriorating the culture and tradition of Indian civilization and hence, have been involved in violence against the couples and others involved in public display affection.
Bajrang Dal, which feels that they are 'fighting the evils of western civilization' have decided to not punish the couples rather hold counseling for such people and elaborate about the Indianess and the historical significance of India's rich heritage of culture.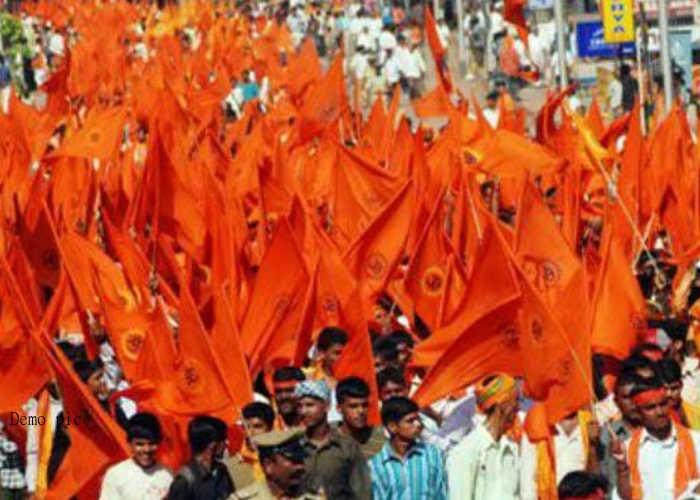 Bajrang Dal
Subhash Chauhan, the state convener of the Bajrang Dal, stated to Moneycontrol, "Valentine does not belong to this country. Why do we need February 14 in our country?"
It's about the public perception and not the groups like Bajrang Dal or the Hindu Yuva Vahini to decide upon the right and wrongs of a tradition or festival. These groups don't have the right to take law in their own hands, it is just through the political support, the fringe elements develop their stance in the society and start interfering in the living and lifestyle of individuals.
Valentine's Day is an occasion of spreading love and not projecting an environment of fear among the youths of the country, who are actually the future of the nation.
Also read: Supreme Court orders BSP supremo Mayawati to reimburse money spent on Elephant statues, party on