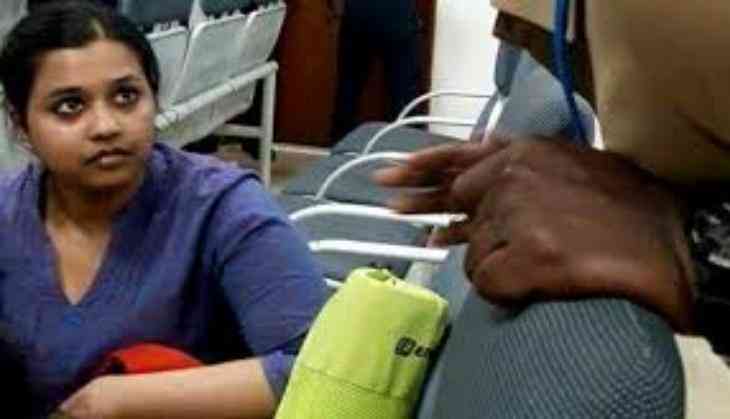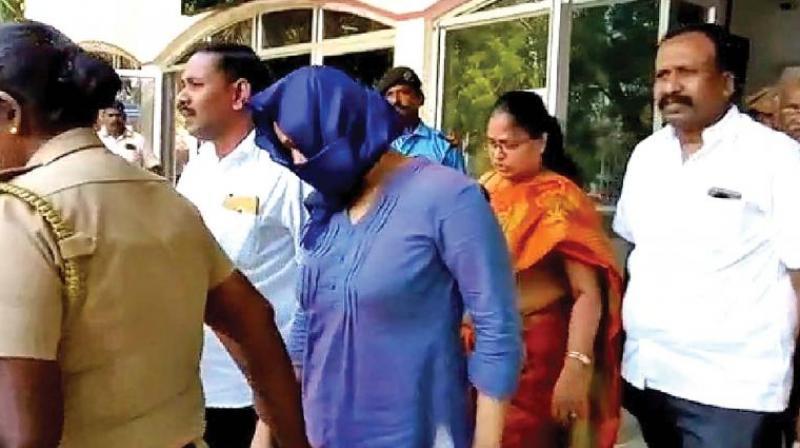 A 28-year-old woman student was held on Monday at the Tuticorin airport after she shouted anti-BJP slogan on board a flight in the presence of Tamil Nadu BJP president Tamilisai Soundararajan. Lois Sofia, who is a research scholar in Canada was held after the BJP president Tamilisai Soundararajan filed complains of her shouting "fascist BJP government down, down" on the plane.
"She was not an ordinary passenger, I suspect some extremist organization behind her," the BJP leader told reporters. "She doesn't appear like an ordinary passenger. I felt my life was under threat," she said, adding, "No innocent girl will use the word fascist".
A video recorded at the airport it can been seen how the BJP leader asking angrily: "How can she shout like that? This is not a public forum."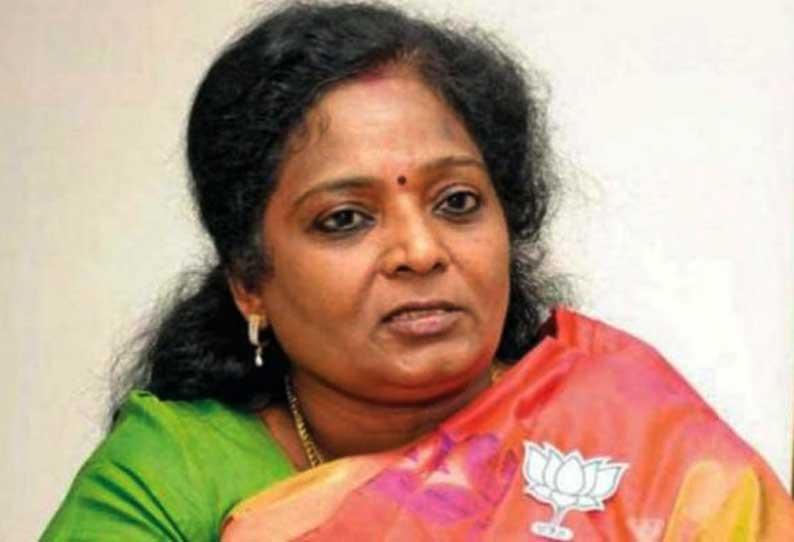 Sofia was on her way to home from Canada and was accompanied by her parents who joined her at Chennai for the IndiGo flight to Tuticorin. In a tweet before her arrest, Sofia had posted: "I am on a flight with Tamilisai Soundararajan and really want to shout out 'Down with Modi - BJP - RSS fascist government'. Will I be kicked off the flight?"

The incident reportedly took place after the flight landed at the Tuticorin airport. A senior police officer said Sofia was taken into custody after Tamilisai filed a complaint with the airport police. "There are IPC Sections 505 (statements conducing to public mischief), 290 (public nuisance) and Section 75 of the Tamil Nadu City Police Act," the officer said.
She had been arrested and sent to judicial custody for 15 days. She was later taken to hospital following complaints of stomach ache, reported Indian Express.
Sofia is a writer and a mathematician. She had earlier participated in campaigns against the Sterlite Copper Plant in Tuticorin and the Chennai-Salem eight-lane expressway.
DMK Chief MK Stalin slammed the police over Sofia arrest and demanded her release. Mr Stalin said he too would repeat her slogan and asked: "If you'd put behind bars all those who raise such slogans, how many lakh people would you jail?"
Also read: 2007 Hyderabad Twin Blasts case: Two convicted for twin blasts in 2007 in Hyderabad, two acquitted; sentencing on Monday