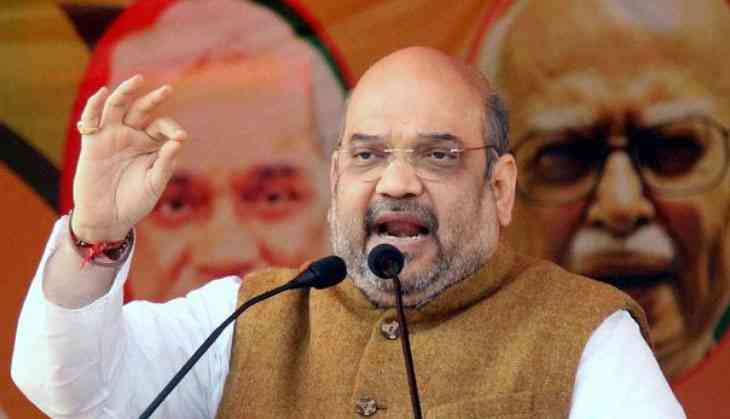 BJP president Amit Shah arrived here today to hold meetings with the party leaders and workers to review the preparations for the upcoming assembly and 2019 Lok Sabha polls.
Rajasthan Chief Minister Vasundhara Raje, party's state chief Madan Lal Saini and others welcomed Shah at the Sanganer airport.
A large number of party workers were present outside the airport and six other points on way to Totuka Bhawan, where meetings have been scheduled, to give Shah a warm welcome.
Makeshift platforms were set up at Jawahar circle, World Trade Park, Shiksha Sankul, Gandhi circle, JDA circle and Trimurti circle to welcome the BJP president whose caravan is being escorted by police.
Shah is scheduled to address the valedictory session of the party's state executive committee meeting.
After that, the party chief will hold meetings with MPs/MLAs, social media volunteers, district presidents and core committee/election campaigning committee till 8 pm.
(PTI)