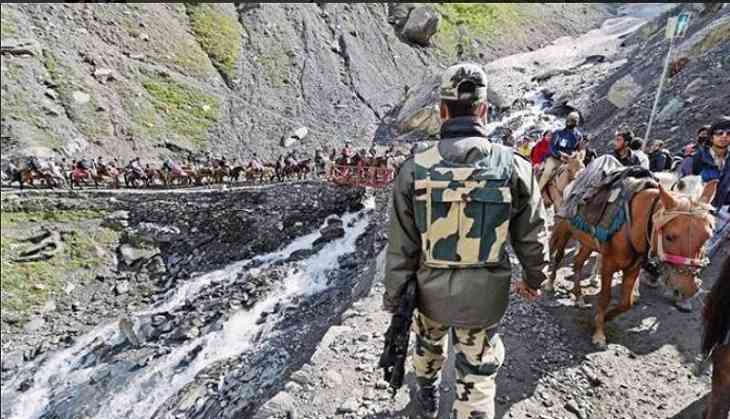 A shocking news for Amarnath yatra pilgrims that the yatra has been stopped due to the landslide on the Baltal route of the Amarnath Yatra in Ganderbal district of Jammu and Kashmir, said Police. As five people were dead and four people got injured on Tuesday night (3rd July).
Reportedly, four men and a woman dead bodies have been recovered and sent to the Baltal base hospital. However, the identities of the injured pilgrims yet to be ascertained.
According to the Police official, ' a landslide hit between Railpatri and Brarimarg on the Baltal route.
Five people were killed and three injured after a landslide hit Brarimarg on the Baltal route

Read @ANI Story | https://t.co/kfjYCrOaYN pic.twitter.com/oUpJMI0Q0P

— ANI Digital (@ani_digital) July 3, 2018
Earlier on Tuesday, three pilgrims of the yatra died on the route to the Amarnath shrine, including two from Andhra Pradesh (AP).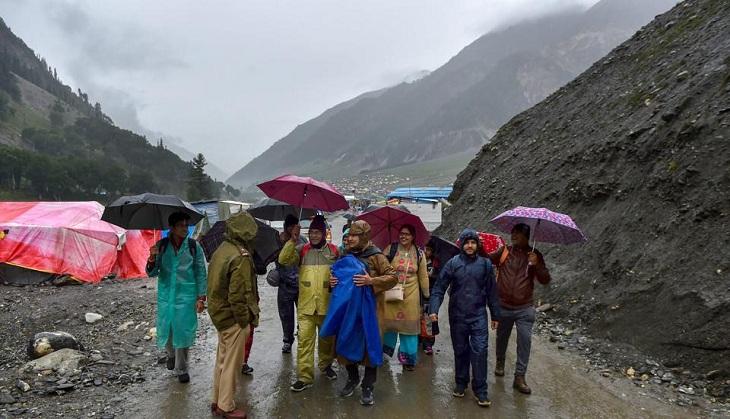 However, the reason behind the death of the two AP pilgrims was died due to cardiac arrest. As per the reports, they were identified as Thota Radhnam(75) from Fiwalayam and Radha Krishna Sastry (65) from Anantpora. Meanwhile, their dead bodies have been kept at the Baltal base camp hospital for further legal proceedings, said an official.
While Pushkar Joshi from Uttarakhand region has been died due to the landslide at Brarimarg and Railpathri on Monday. He counted his last breath at a hospital in Srinagar on Tuesday.
This year, there were 11 people have died while undertaking the Amarnath Yatra.
Also read: Burari deaths mystery: Third brother opened up about the secret of 11 pipes at Bhatia's house; salvation was not the reason