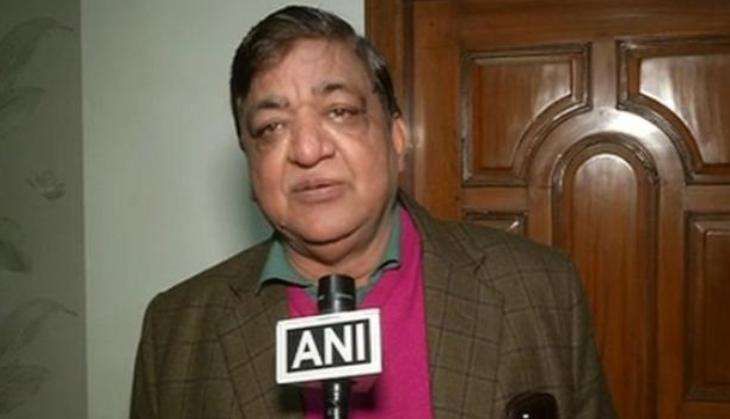 Expelled Samajwadi Party leader Naresh Agarwal on 2 January alleged that party leaders Amar Singh and Shivpal Singh Yadav are brainwashing party patron Mulayam Singh Yadav.
"The two responsible for the feud within the party have also accompanied Netaji to Delhi. I just want to urge him to maintain distance from the duo. They want to destroy him and bring bad name to him. They want to defame you among people. I only want to see the son-father come reunite," Agarwal told ANI.
Taking a jibe at Amar Singh, Agarwal said the former has always abused Mulayam and he perfectly fits into the role of a villain.
"Nobody must have abused Netaji as much as Amar Singh has. Just like, few people only suit the character of villain, Amar Singh fits into the role of a villain perfectly. He will be a flop of he plays the role of an actor (hero)," he added.
Putting an end to speculation going on about the feud within the party, Agarwal clarified from his side that it is sorted now and that Mulayam must express happiness over his son's growth.
"There's no conflict going on now. 90 percent of the party members are with the Chief Minister. The Chief Minister has been accepted as the party president, and Netaji as the patron. There is no conflict now. Some people are only using it, of which they will get a befitting reply from the people," he added.
Agarwal on 1 January dubbed his expulsion from the Samajwadi Party as "unconstitutional".
He said Mulayam does not have the authority as his son and Uttar Pradesh Chief Minister Akhilesh Yadav was now being made the party president and so the decision lay with him.
"I consider this as unconstitutional and when Akhilesh has become the party president then I don't think Netaji has the authority to expel us. It seems he is being mind controlled by someone," Agarwal told ANI.
-ANI