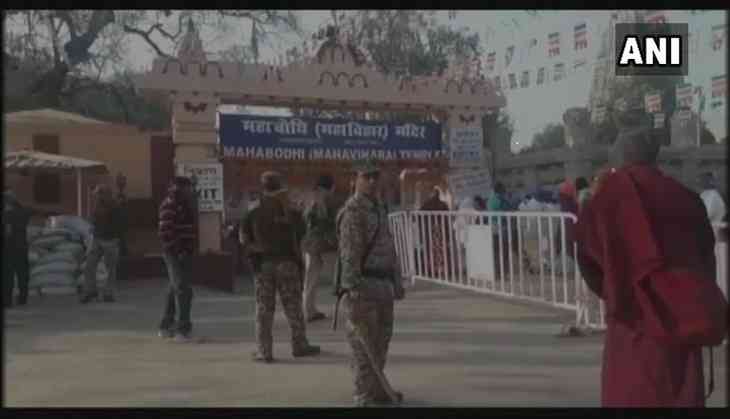 All five accused in the 2013 Bodh Gaya blast were found guilty by the Patna court on Friday. The matter will be next heard on May 31.
Umer Siddiqui, Azaharuddin Qureshi, Imtiyaz Ansari, Haider Ali, Mujibullah Ansari and a juvenile, all belonging to the Indian Mujahideen were accused in the case.
Last year, a Patna's Juvenile Justice Board had convicted the juvenile and sentenced him to three years in connection with the Patna and Bodh Gaya blast cases.
The accused juvenile was involved in the conspiracy of carrying out explosions in both the places.
The accused were also involved in Patna's Gandhi Maidan blast.
On July 7, 2013, the Mahabodhi temple in Bodh Gaya was rocked by at least 10 bomb blasts soon after the morning prayers. A total of 13 bombs were planted, out of which 10 exploded. Three bombs were seized and defused.
Then, three months later, a series of bomb blasts occurred at the 'Hunkar Rally' venue in Patna's Gandhi Maidan, which was addressed by Bharatiya Janata Party's (BJP) then prime ministerial candidate Narendra Modi.
Six persons were killed and over 89 injured in the serial blasts that took place on October 27.
Both the terror cases were transferred to the National Investigation Agency (NIA) for a probe. The NIA had arrested 11 accused in the Patna case and six in the Bodh Gaya case.
(ANI)