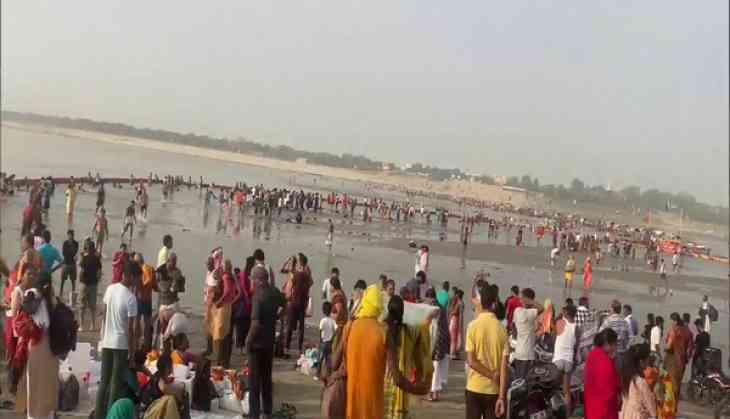 Prayagraj (Uttar Pradesh): Devotees took a holy dip at Sangam in Prayagraj on Saturday, on the auspicious occasion of Akshaya Tritiya.
Akshaya Tritiya is one of the most auspicious days celebrated by Hindus and Jains across the country.
The day is symbolic of good luck, success and fortune. Akshaya Tritiya is celebrated through prayer, almsgiving, and spirituality.
The day is considered t to be highly lucky for starting new businesses, making investments, and buying gold and real estate.
In Sanskrit, the word 'Akshaya' means 'never diminishing'. It is said that things that start on this day expand forever with fewer obstacles in their way, and that doing good deeds on this day will bring eternal success and fortune.
Akshaya Tritiya 2023: History and Significance
The occasion is celebrated on the third day of the Shukla Paksha in the month of Vaisakh. According to the Gregorian calendar, this day falls sometime in April-May.
It is on this day that both the sun and the moon are said to be at their planetary best alignment.
The day is also known as 'Akha Teej' and is being celebrated on April 22 this year. It is believed that tasks done on this auspicious day are blessed by divine powers and always prove beneficial.
It is considered to be an auspicious day to bring home precious metals like gold and silver for prosperity. It was the day when the third of the four Yugas - Treta Yuga began.
(ANI)
Also Read: