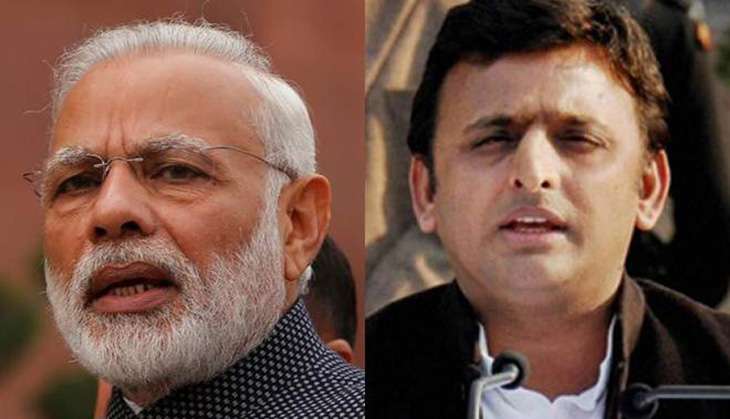 Asserting that the forthcoming budget, not being state-specific, would not be beneficial for Uttar Pradesh, state Chief Minister Akhilesh Yadav on Friday wrote a letter to Prime Minister Narendra Modi requesting him to postpone the Union Budget till the Assembly Elections.
Akhilesh in his letter highlighted the Election Commission's direction to the Centre over the Union Budget against state-specific schemes and said that in such circumstances no benefits would be provide to Uttar Pradesh which comprise of the largest population of the country.
He further said that this incident would directly influence the development works of Uttar Pradesh.
The Election Commission on 23 January, ordered that no state specific schemes shall be announced in national budget in the interest of free and fair elections, adding that in the budget speech the government's achievements in respect of five poll-bound states will not be highlighted.
Earlier, the government called for an all-party meeting on 30 January ahead of the Budget Session of Parliament.
Meanwhile, the Supreme Court announced that the budget will be announced on 1 February, as had been decided by the government.
The apex court rejected lawyer Manohar Lal Sharma's plea seeking postponement of Union Budget to March due to the upcoming assembly elections in the five states of Uttar Pradesh, Punjab, Manipur, Goa and Uttarakhand next month.
Sharma in his plea stated that the people would face a lot of problems due to the upcoming assembly elections in these five states.
The opposition had also sought the same, arguing that the budget announcement would allure the voters and influence voting thereby leading to unfair elections.
-ANI